Skillet Brownie With Peanut Butter | Recipe
Delicious cake straight from the pan
Text:
Katharina Kuhlmann
Photography:
Roberta Dall Alba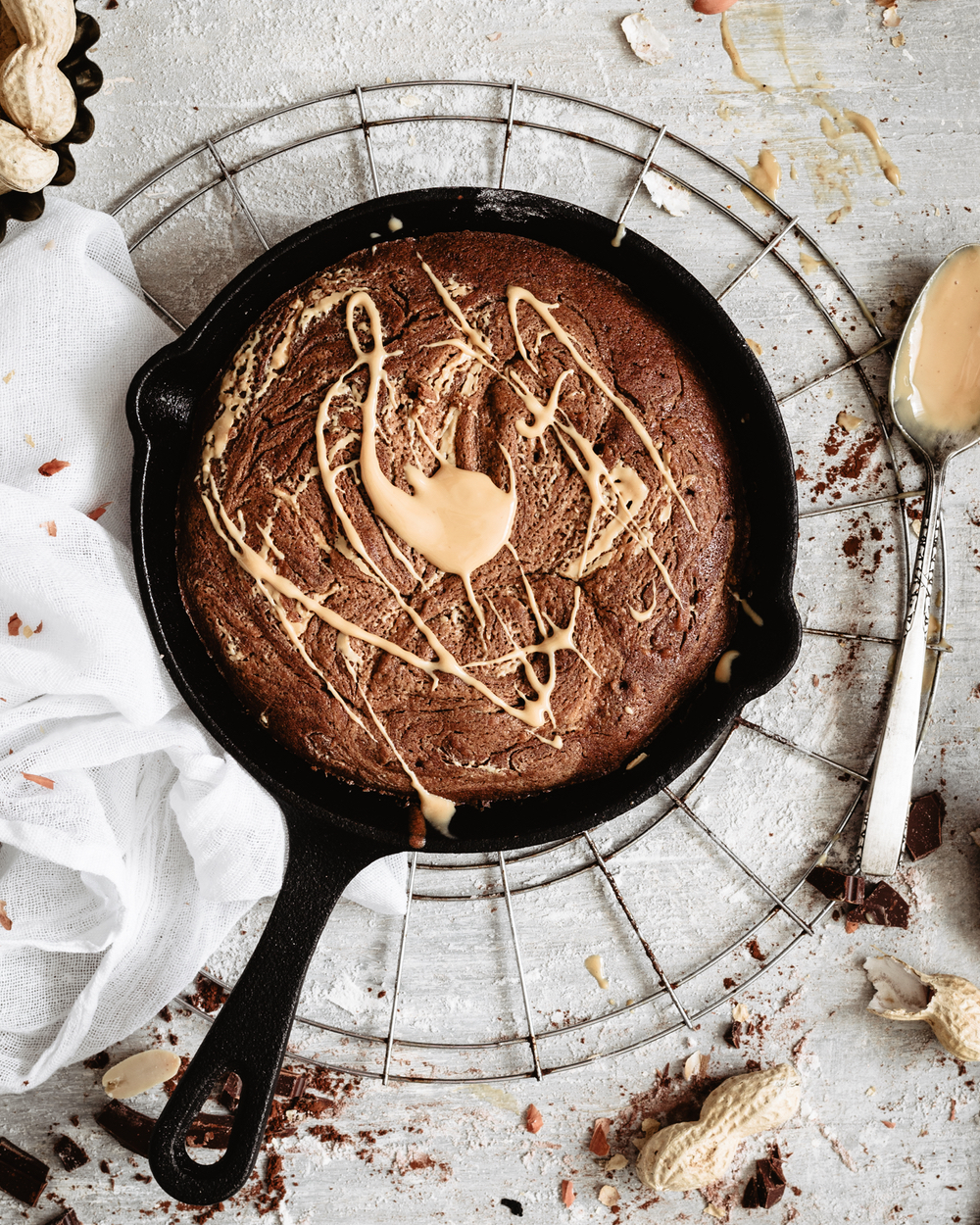 You can bake a cake in a pan instead of in a cake tin. Don't believe it? Our delicious Brownie is made from milk chocolate with a very high cocoa content of 50% - for extra cocoa flavour. Peanut butter is a very suitable and yummy supplement. The whole thing is baked in a cast iron skillet for about 15 to 20 minutes. A quick and nice candy for two or three chocolate junkies.
For a small skillet brownie (Ø 12 cm)
VIVANI Fine Dark Milk (50 % Cocoa)
coconut oil (at room temperature)
egg (at room temperature)
baking time
15 – 20 minutes
level of difficulty
easy
Preheat the oven at 175 ° C.
Melt the chocolate and coconut oil on a bain-marie. Let cool down a bit.
In a bowl, whisk the egg and sugar, then add a pinch of salt and vanilla extract.
Combine flour and baking powder and add it to the egg mixture.
Add the chocolate and coconut oil mixture and stir.
Pour the batter into a cast iron skillet (Ø 12 cm).
Add the peanut butter and swirl it.
Bake for 15 – 20 minutes (test with a toothpick).
Thanks for this nice recipe idea to Roberta Dall Alba from the Italian food-blog Healthy Little Cravings. We also love her fantastic cinemagraphs – real eye candy!
Verwandte Artikel
The Chocolate Journal