Active against
child labour
With the campaign "KIDS for KIDS", we have set out to protect disadvantaged children in the Central American island of Haiti. We aim to protect them from exploitation by certain projects, helping provide opportunities for education and social integration.
Why Haiti?
Haiti is one of the poorest countries in the world. A country significantly affected by poverty, political turmoil, and devastating natural disasters from recent years. It is also a dangerous breeding ground for oppression and human trafficking. Even with the current chaotic conditions of Haiti, the circumstances are completely different in comparison to their neighbour country the Dominican Republic-the main origin of our VIVANI cocoa.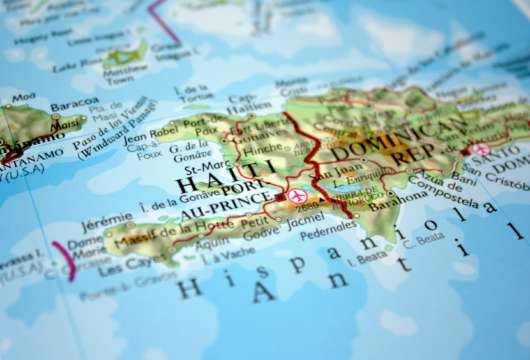 Preventive work
with Kindernothilfe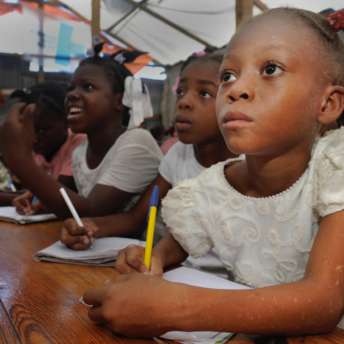 Together with Kindernothilfe and the RECMOC community school network we are working to reduce poverty and improve the living conditions of families in the mountainous region of Carrefour, Haiti. This will prove to be a very big stepping stone for one day ending child labour.
"Learning for life "
at the Ecole Amitié
In Cap-Haitien, Haiti we support the privately run "School of Friendship". A school that urgently needs resources in order to stay open and functioning. This is a project that has grown very close to our hearts over the years.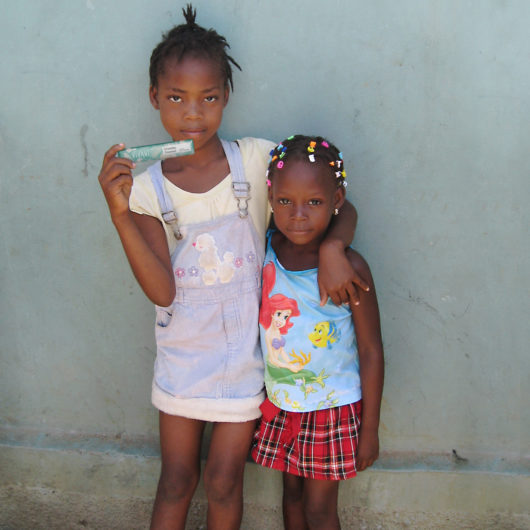 More about
Our responsibility
—