Chocolate Almond
Vegan Ice Pops | Recipe
... only a few steps to the heaven of pleasure
Text:
Katharina Kuhlmann
Photography:
Roberta Dall Alba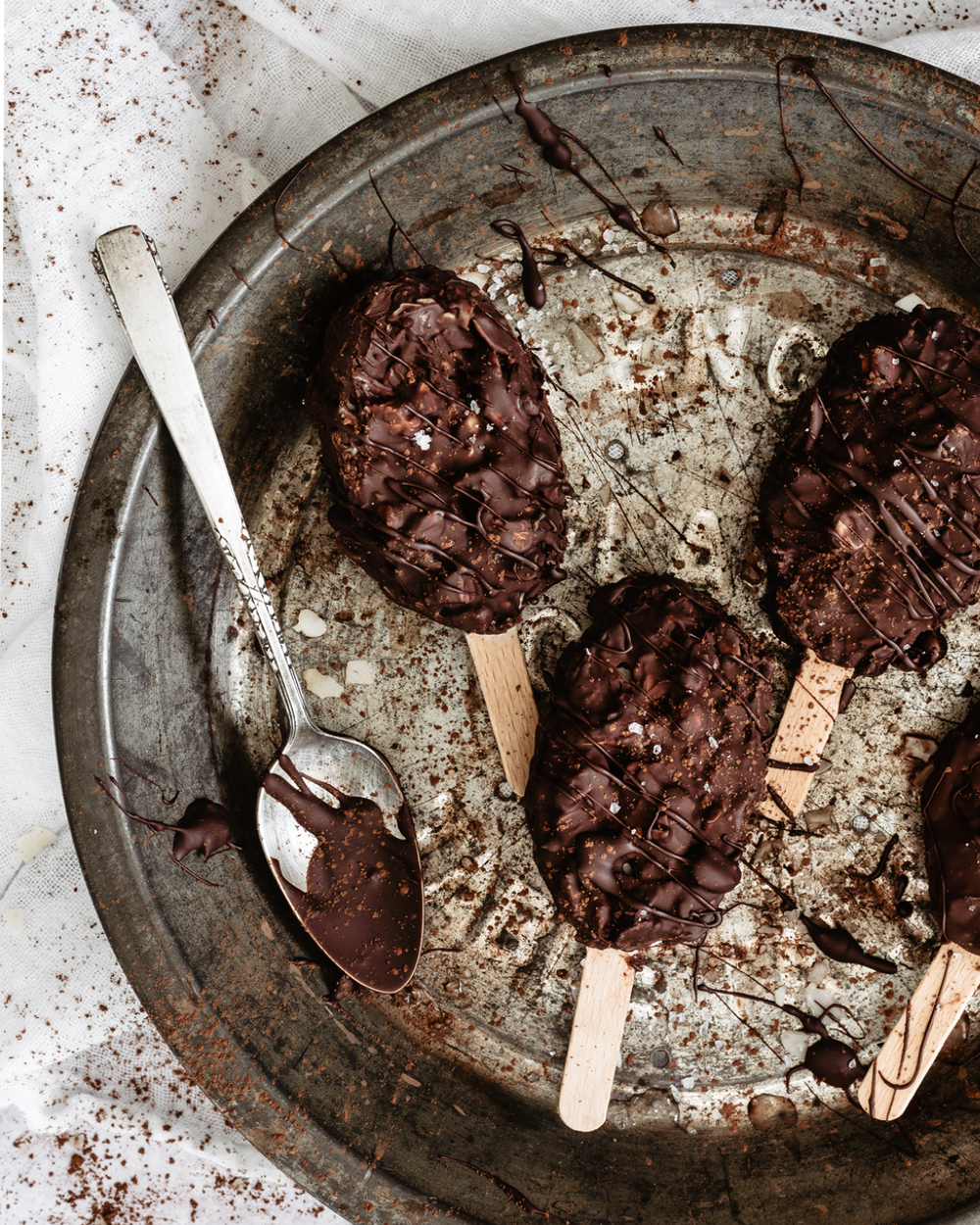 We love chocolate ice cream. Especially ice cream pops are very popular with children, but also with all others who like to eat an ice cream to go. Our current variant is very creamy and also vegan due to the use of coconut milk. Dark almond chocolate and additional sliced almonds cover the ice cream pops – it cracks wonderfully, when biting into.
coconut milk (from a tin)
small ice cream pop molds
waiting / cooling time
a couple of hours
level of difficulty
easy
Soak the cashew nuts for at least 30 minutes or overnight.
In a food processor, blend cashews with coconut milk (if possible only the greasy, creamy part), vanilla extract and maple syrup.
Pour into the 4 molds and let chill in the freezer for a couple of hours until firm.
Chop the almond chocolate and melt it. Then add almond slices.
Coat each ice cream pop with an even layer of chocolate.
Allow to cool again until serving.
Thanks for this seductive ice cream pops to Roberta Dall Alba from the Italian food-blog Healthy Little Cravings. We also love her fantastic cinemagraphs – real eye candy!
Related
If you like it, you also like ...
Recipes
Verwandte Artikel
The Chocolate Journal