Pretzel Chocolate Chip Cookies| Recipe
Premium snack with fine chocolate and salty pretzels
Text:
Katharina Kuhlmann
Photography:
Roberta Dall Alba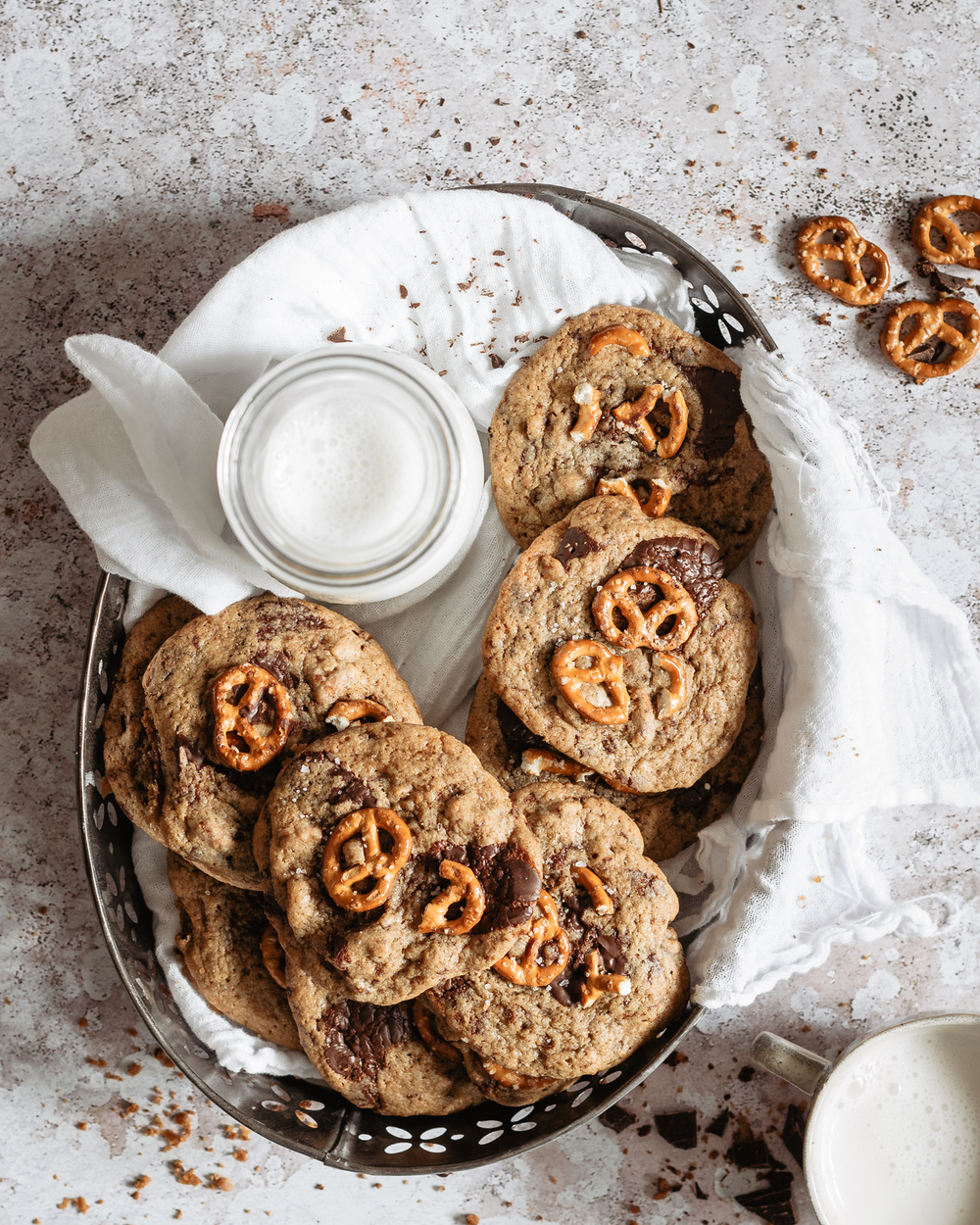 Chocolate in combination with salt is a real insider tip for many connoisseurs. Thus our chocolate chip cookies today also combine a classic pastry with a salty snack. The preparation is really easy and the delicious cookies with the cute little pretzels are really nice to look at. We use superior dark chocolate with 70 % cocoa from Ecuador and the Caribbean – a real high-class chocolate with unique taste.
butter (at room temperature)
egg (at room temperature)
VIVANI Superior Dark 70 % Ecuador-Caribe Cocoa
baking time
15 minutes
waiting / cooling time
30 minutes
level of difficulty
easy
Preheat the oven at 175 ° C.
In a bowl, with a blender or handheld mixer whisk butter, brown and white sugar until fluffy.Then add the egg and vanilla extract.
Whisk flour with baking soda and salt and add it to the mixture.Mix until combined.
Chop the chocolate and 30 g of pretzels and add them to the cookie dough. Stir with a spatula.
Line a baking tray with parchment paper. Scoop the cookie dough on the paper, e. g. with an ice cream scoop. Make sure to separate each for a few centimetre.
Place a pretzel over each cookie. It's best to let the dough rest for half an hour then.
Bake the cookies for about 15 minutes. Allow to cool completely.
Sprinkle with some fleur de sel before serving.
Thanks for this great recipe to Roberta Dall Alba from the Italian food-blog Healthy Little Cravings. We also love her fantastic cinemagraphs – real eye candy!
Verwandte Artikel
The Chocolate Journal