Decadent Chocolate Cake | Recipe
Fine "Gugelhupf" with dark chocolate
Text:
Katharina Kuhlmann
Photography:
Roberta Dall Alba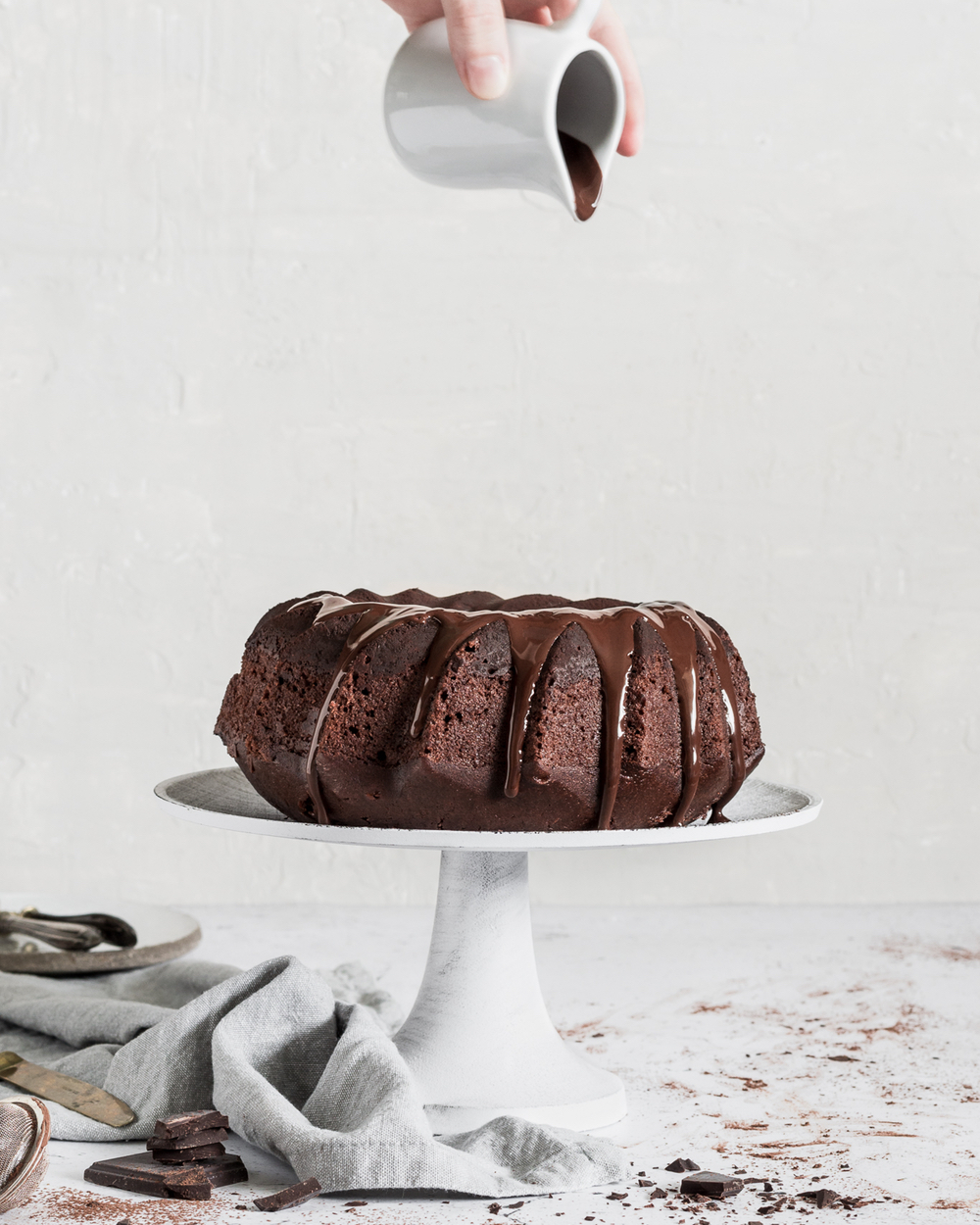 The cake we have for you today is rich of chcocolate. If you decide for Fine Dark 75 % for icing, you will only find coconut blossom sugar in this cake. The malty taste of this alternative sugar gives the cake a very special aroma.
For a bundt cake mold with Ø 24 cm
VIVANI Fine Dark 92 % Cocoa
sieved Weinstein baking powder
VIVANI Dark cooking chocolate or VIVANI Fine Dark 75 % Cocoa
working time
45 minutes
baking time
65 - 70 minutes
level of difficulty
easy
Chop up the chocolate and melt in a bain-marie with the butter.
Whisk the eggs with sugar, salt and vanilla until fluffy (5 minutes). Then gradually fold in the almonds, baking powder and chocolate butter.
Preheat the oven at 170 °C (fan oven 155 °C). Pour the mixture into the well greased cake tin and bake for 65 – 70 minutes.
After baking, leave in the mould for 10 – 15 minutes, then first loosen, turn over and leave to cool.
Melt the cooking chocolate carefully in a bain-marie and pour over the cake.
Related
If you like it, you also like ...
Recipes