News autumn 2018
Stay up-to-date with VIVANI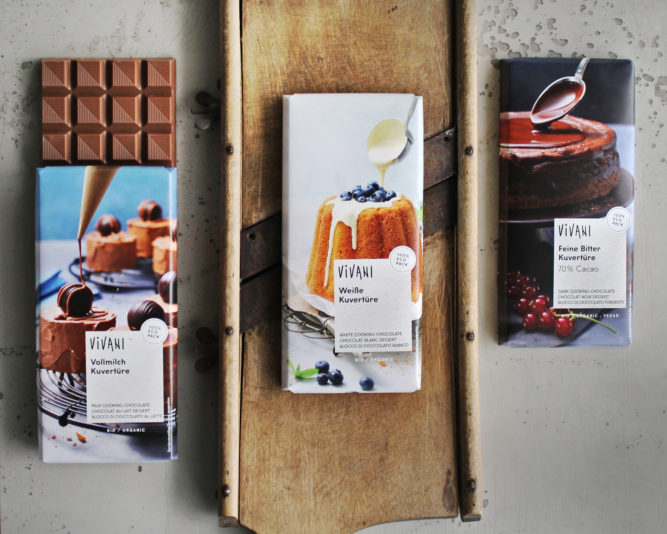 Our coating chocolates look different now! We recently refreshed the packaging. The results are pleasurable pictures, which make a lot of desire for chocolate bakery.
In addition, the coating chocolates now are also 100% organically wrapped, thanks to a compostable inner foil.
Now available now at your wholesaler.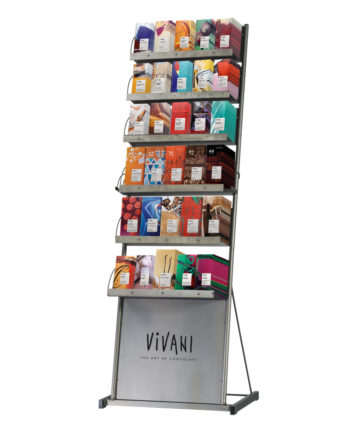 THE TOPSELLER: VIVANI DEPOT | 30 VARIETIES
As a space-saving "all-in-one" solution, our VIVANI floor stand sets colorful accents at the POS.
The sturdy display is made of stainless steel and can accommodate all 30 types of chocolate bars. Your customers will surely find their favourites.
ART.N° 6239944
Measures
H: 162 cm
W: 59 cm
D: 47 cm
Weight
15,7 kg (empty)
THE ELEGANT ONE: COUNTERTOP MERCHANDISER | 9 VARIETIES

Variety of chocolate in the smallest space. Its slim design allows 9 different types of VIVANI to be elegantly placed on the counter. Perfect for the cash register area.
ART.N° 623995405
Measures
H: 71 cm
W: 24 cm
D: 28 cm
Weight
15 kg (filled)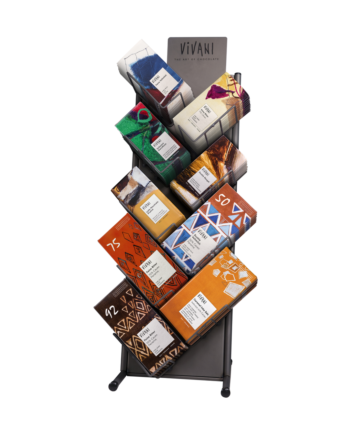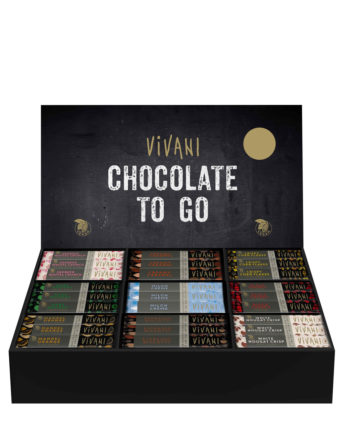 CHOCOLATE TO GO: DISPLAY FOR CHOCOLATE SNACK BARS | 9 VARIETIES

This solid cardboard display accommodates all 9 VIVANI chocolate snack bars. The snack variety at the POS.
ART.N° 6239051
Measures
H: 36 cm
W: 42 cm
D: 29 cm
Weight
6,4 kg (filled)
Any questions or requests?
Please contact us
Just fill out the following contact form