Double Chocolate Popsicles | Recipe
Vegan ice dream with coconut blossom sugar
Text:
Katharina Kuhlmann
Photography:
Luisa Marsmann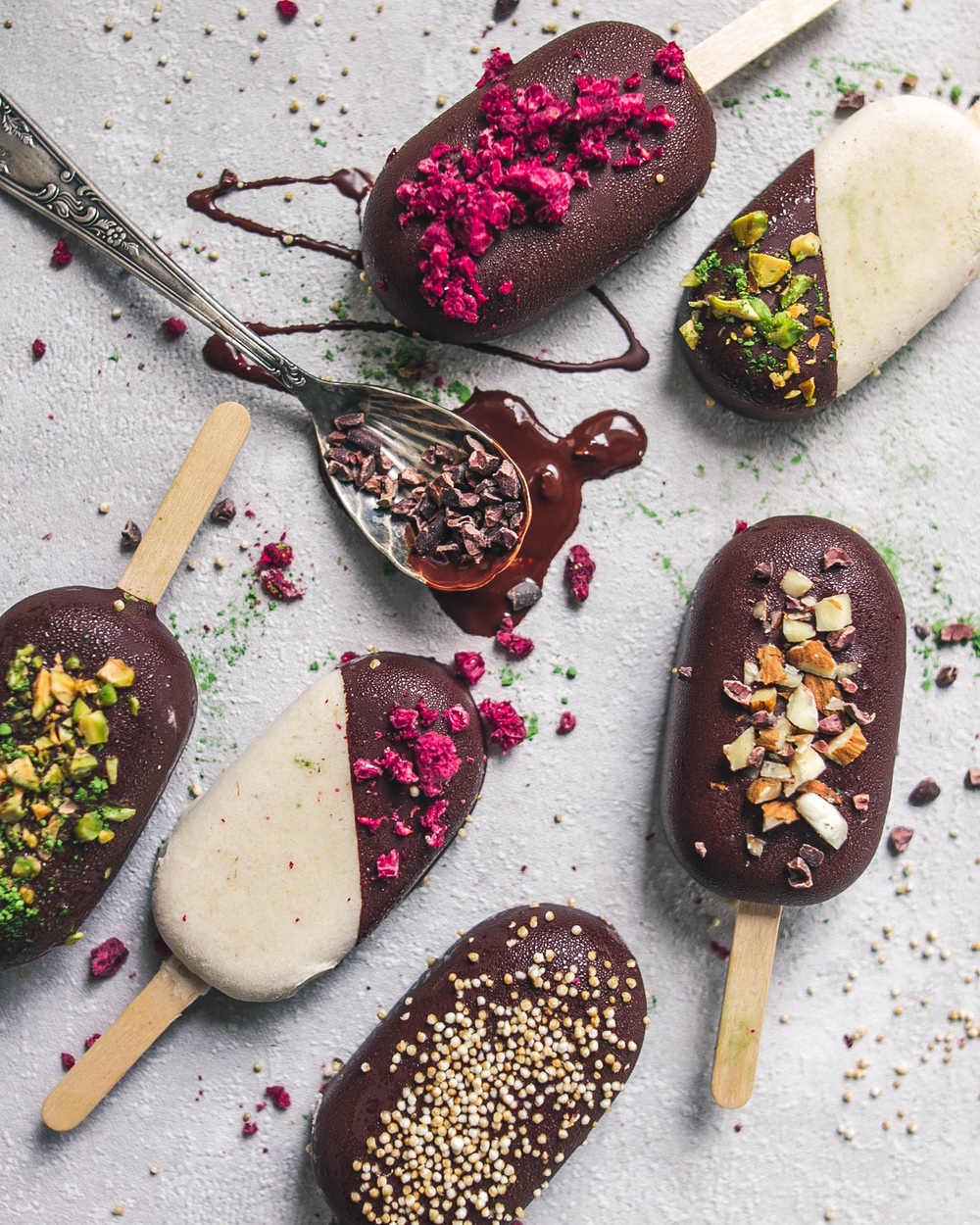 The best on hot summer days are a swimming pool, cold drinks and of course ice cream. Our small vegan popsicles show that sweets do not have to be unhealthy. Thus, e.g. Cashews and avocado are included. In favor of coconut blossom sugar, which is also contained in our VIVANI Fine Dark 75 % Cocoa, we completely renounce white granulated sugar.
cashew nuts (soaked in water overnight)
VIVANI Fine Dark 75 % Cocoa
waiting / cooling time
3 - 4 hours
level of difficulty
easy
The cashew nuts need to be soaked overnight in water. Just make sure the water is covering the nuts.
Combine all ingredients in a high speed blender except the dark chocolate until you get a creamy consistency.
Fill into popsicles molds to freeze for at least 3 - 4 hours.
Melt the chocolate in a bain-marie and pour on top. Tip: to cover the whole popsicles, melt as much chocolate to fill one cup so you could dip them in.
Put your favourite toppings on top. Just be quick before the chocolate turns solid again.
Related
If you like it, you also like ...
Recipes