Chocolate Mint
Ice Cream | Recipe
Sweet temptation without ice cream machine
Text:
Katharina Kuhlmann
Photography:
© Roberta Dall'Alba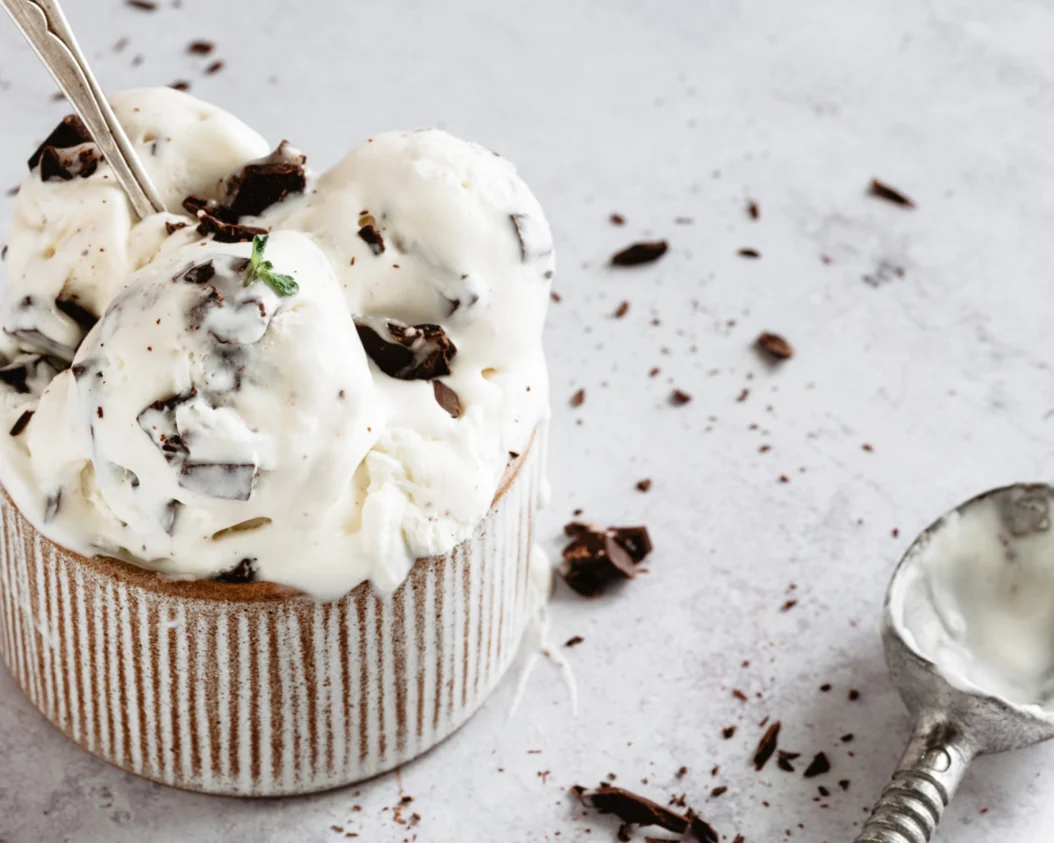 Our ice cream recipe today combines the best of the classic chocolate variety and the summery refreshing peppermint type. The preparation of this unique mint and chocolate ice cream requires only a few steps and just four ingredients are needed. The deliciously crunchy chocolate pieces and the liquid filling of the VIVANI Fine Dark Peppermint Chocolate make this ice-cold treat something very special. In addition to the heavenly creamy taste, the fact that the ice cream is made entirely without an ice cream machine is also convincing.
For approx. 900 g ice ceam
natural peppermint extract
VIVANI Fine Dark Peppermint Chocolate
waiting / cooling time
some hours
level of difficulty
easy
In a bowl, combine condensed milk and peppermint extract.
Chop the peppermint chocolate and set aside.
Using a stand mixer, whip the heavy cream until it forms stiff peaks. Add a couple of tablespoons of whipped cream into the condensed milk and stir until incorporated. Add this mixture to the remaining cream and gently stir.
Finally add the chocolate and stir again with a spatula. Pour the mixture into a rectangular pan (like a loaf pan), spread it out and let it to set in the freezer.
You can serve it when it has the perfect consistency or store it in the freezer.
Tip: When you're about to serve it, let it stand at room temperature until it has the perfect consistency, then scoop it with a tablespoon or ice cream scoop.
Thanks for this awesome ice cream to Roberta Dall'Alba from the Italian food-blog Healthy Little Cravings. We also love her gorgeous cinemagraphs – real eye candy!
Related
If you like it, you also like ...
Recipes