Vegan Chocolate
Peanut Butter
Tartlets | Recipe
with high cocoa chocolate, coconut blossom sugar and pretzels
Text:
Katharina Kuhlmann
Photography:
© KptnCook (for VIVANI)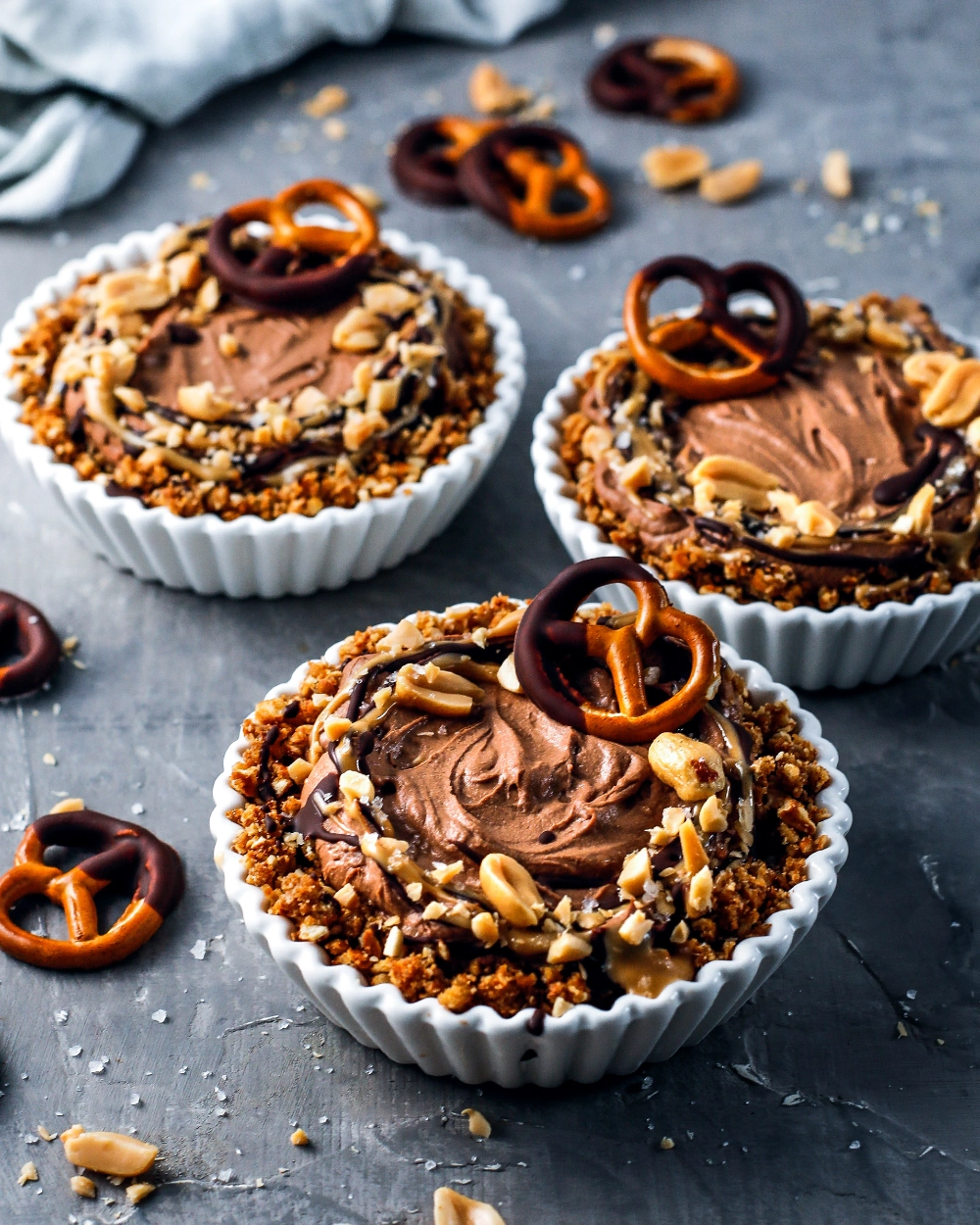 We know from many sweets that chocolate combined with peanuts is a classic. Our tartlets today have a lot more to offer besides this flavour pairing: They are vegan and contain only coconut blossom sugar as a natural sweetening alternative. The chocolate has a very high cocoa content (92%) and very little sugar. This also comes only from the coconut blossom. The tartlets are no-bake and therefore very quick to prepare. These advantages tempt you to bake them, don't they?
For 4 tartlets (tartlet moulds)
roasted peanuts (unsalted)
Coarsely chop the chocolate. Melt slowly in a bain-marie over medium heat.
Meanwhile, melt the vegan butter in a saucepan over low heat. Chop the pretzels in a blender, reserving a few for decoration.
Mix the melted butter and crushed pretzels in a bowl. Pour the mixture into the tartlet moulds and press down. Then place in the fridge.
Heat the peanut butter and coconut oil in a saucepan over low heat until liquid.
Put the vegan cream cheese, coconut blossom sugar, oat milk and vanilla extract in a bowl and mix until smooth.
Now add about 4/5 of the melted chocolate and 3/4 of the peanut butter mixture and stir until smooth.
Spread the chocolate-peanut cream over the prepared bases. Then drizzle decoratively with the remaining peanut butter mixture and some of the remaining chocolate. Then place back in the fridge.
Dip each of the reserved whole pretzels into the remaining melted chocolate at one corner. Place on a piece of baking paper and put in the fridge to cool.
In the final step, chop the whole peanuts. Use them together with the prepared pretzels for decoration. Finally, garnish each tartlet with a pinch of sea salt.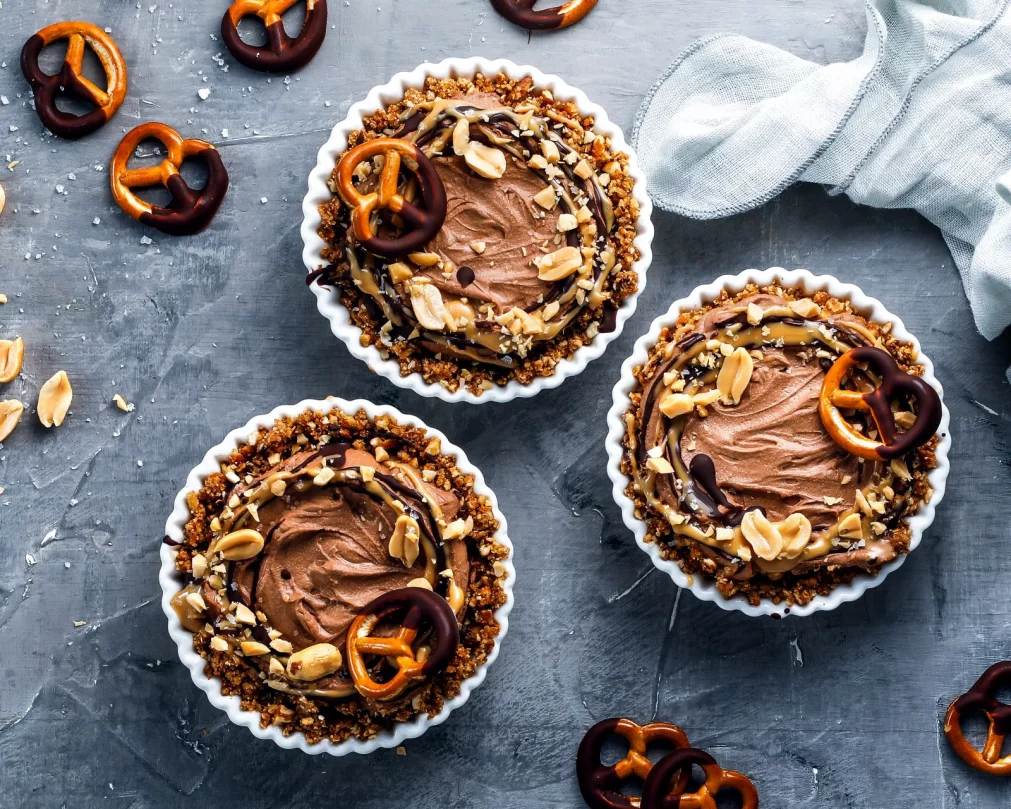 Related
If you like it, you also like ...
Recipes