Raw Chocolate Orange Cheesecake | Recipe
Refreshing fruity no-bake cheesecake
Text:
Katharina Kuhlmann
Photography:
Holly Jade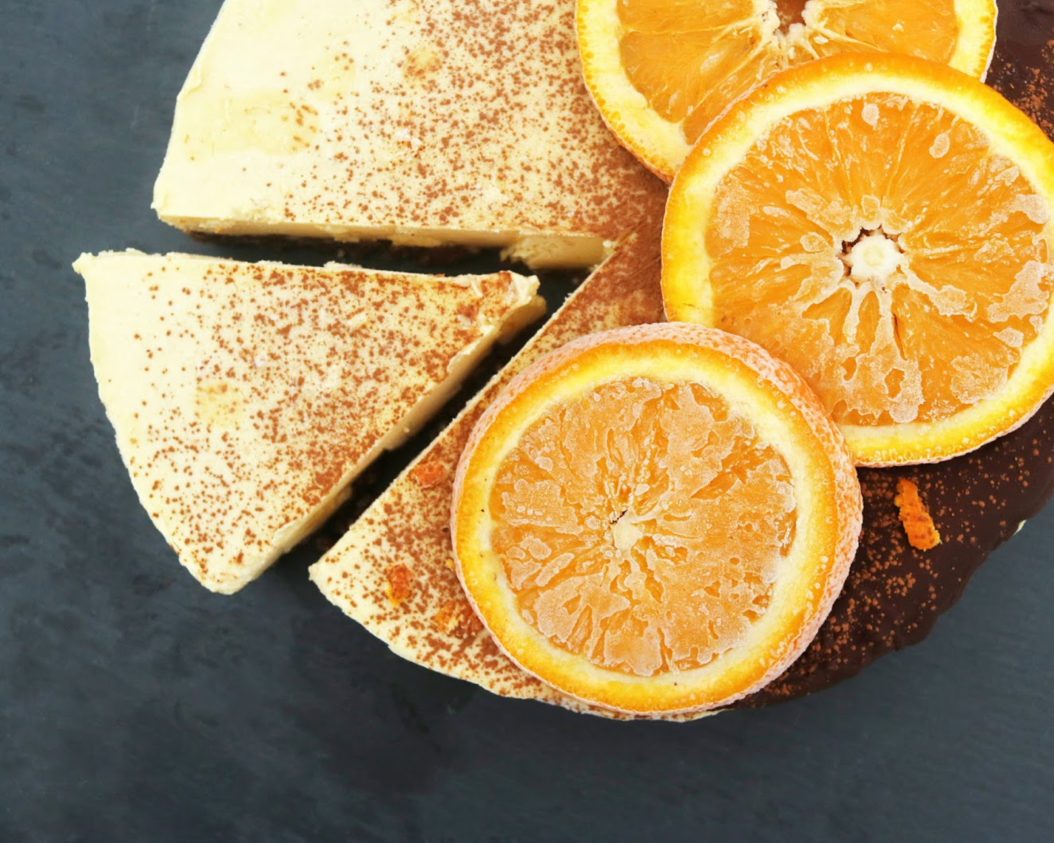 Our today's recipe is for a great cake, for which you do not even need a oven. The cake is sweetened only with dates and maple syrup. The curd cheese in the cheese layer is replaced by soaked cashew nuts. Decorated and refined with the best organic chocolate - a real pleasure.
For a cake tin with Ø 20 cm
pitted and de-stoned dates
VIVANI Fine Dark 75 % Cocoa
waiting / cooling time
5 - 8 hours (or overnight)
level of difficulty
easy
The Cashew Nuts need to be soaked overnight in water. Just make sure the water is covering the Nuts.
To make the base line a cake tin with grease proof paper.
In a food processor / blender, add in the hazelnuts, de-stoned dates, cocoa powder, melted chocolate, coconut oil and salt. Whizz up on high until like breadcrumbs.
Firmly press the mixture into the lined tin and pop into the freezer.
To make the orange layer drain the cashew nuts and pop them into a food processor / blender along with the vanilla extract, orange juice, orange zest, melted coconut oil and maple syrup. Allow to blend on high speed for around 5 - 8 minutes, until smooth.
Pour the creamy orange layer onto the base and pop the tray back into the freezer to set. Allow the cheesecake to set fully. This will take around 5 - 8 hours or overnight.
To serve, defrost the cheesecake for around 15 - 20 minutes until fully defrosted.
Decorate the cheesecake with some orange slices, a sprinkle of orange zest, a dusting of instant chocolate powder and melted chocolate.
Many thanks to Holly Jade from the vegan food and lifestyle blog thelittleblogofvegan, who created this fantastic recipe for us – a real eye-catcher!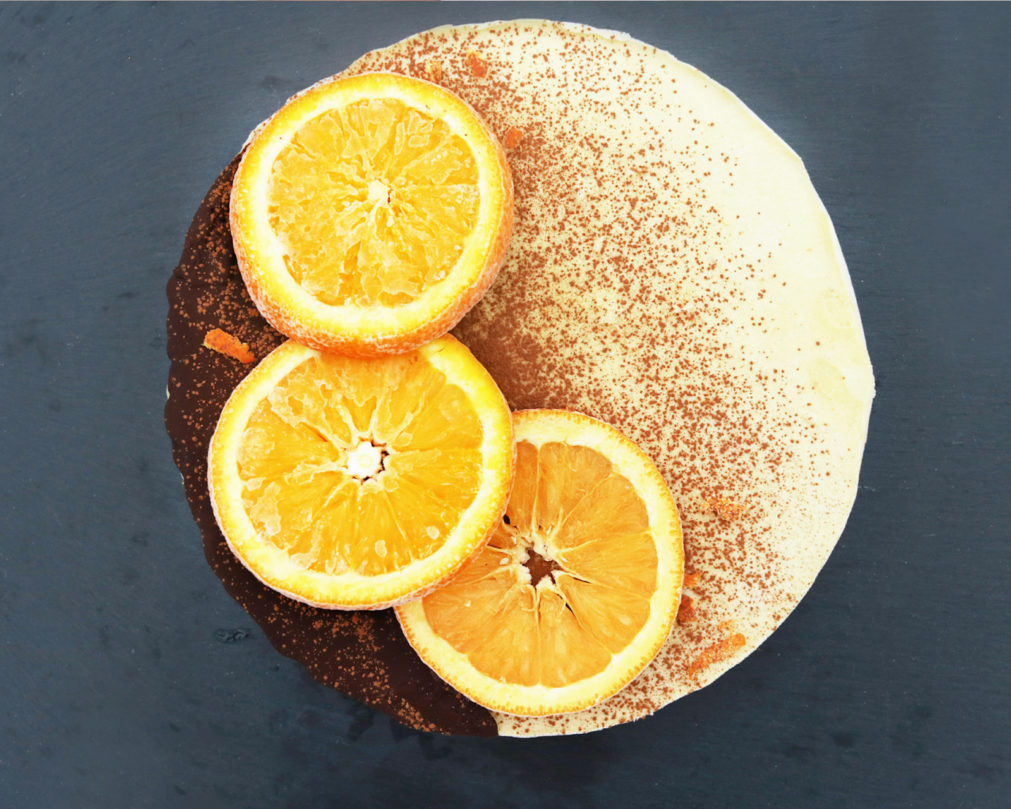 Related
If you like it, you also like ...
Recipes