New Year Cake | Recipe
A sweet buttercreamy start into the New Year
Text:
Katharina Kuhlmann
Photography:
Holly Jade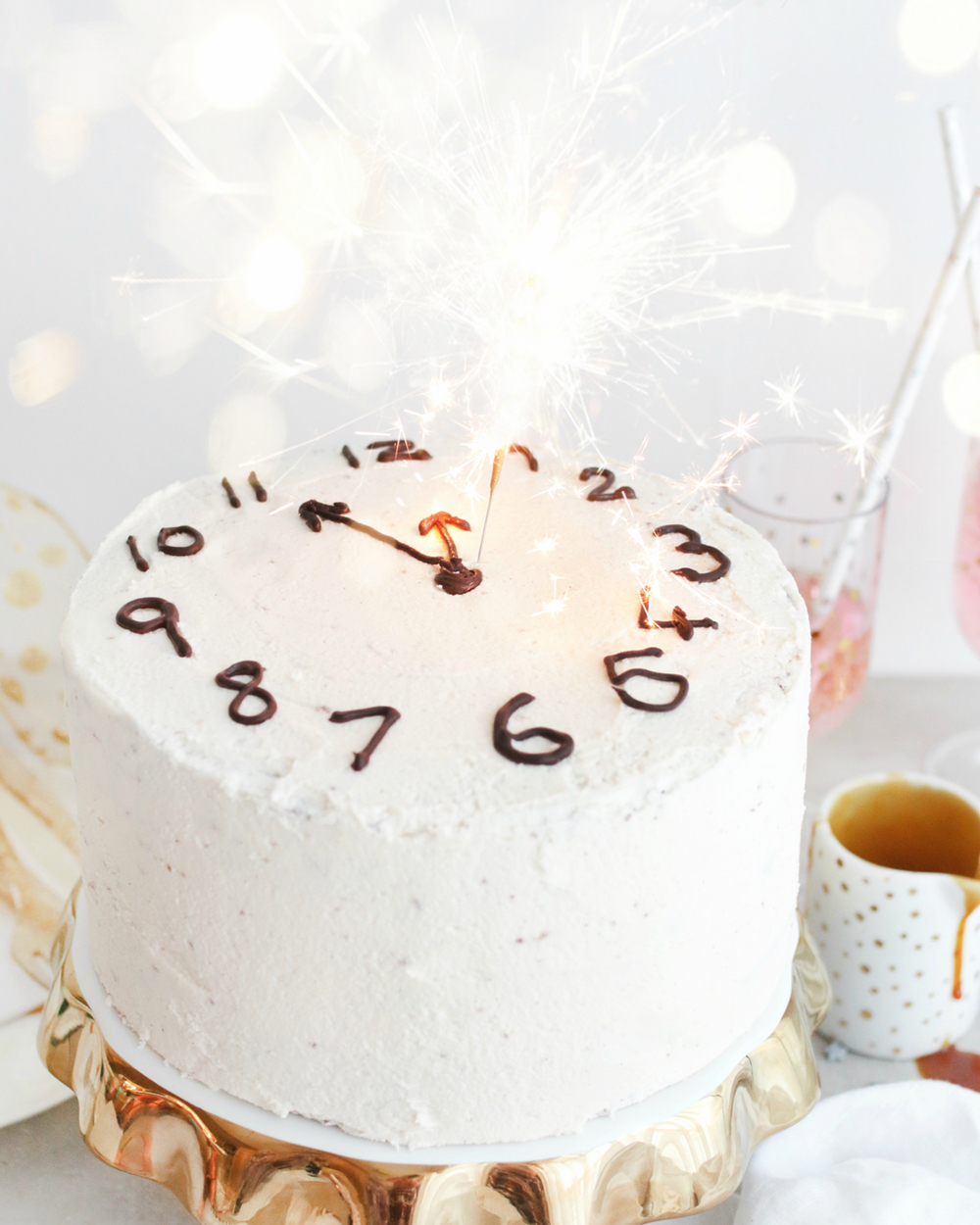 For a cake with Ø 20 cm / 8 inches
VIVANI Fine Dark chocolate 71 % Cocoa
dairy-free milk (if needed)
For the decoration (optionally):
melted VIVANI Dark Nougat
baking time
30 minutes
waiting / cooling time
1 hour
level of difficulty
medium
To make the cake preheat your oven to 180 °C and line three 8-inch cake tins with grease-proof paper.
In a bowl, combine the almond milk with the apple cider vinegar and whisk until fully combined. Set aside for 10 minutes to curdle. This creates a vegan 'buttermilk'.
In a large mixing bowl, sift the flour, sugar, cocoa powder, baking powder and bicarbonate of soda. Mix well to combine.
Add the coconut oil and vanilla into the 'buttermilk' and whisk to combine.
Add the wet ingredients and melted chocolate into the dry ingredients and mix.
Pour equal amounts of batter into the lined cake tins. Make sure to tap the tins on the worktop to remove any air bubbles.
Pop the cakes into the centre of the preheated oven and bake for around 30 minutes. You will know they are done when you put a knife or skewer in and it comes out clean and they are springy to the touch.
Place the cakes on a cooling rack and allow to cool fully. Once cool, pop them into a sealed container to keep them fresh before frosting.
To make the frosting cream the butter on high in a bowl or stand mixer. Then add in the icing sugar and caramel. Add in a splash of dairy-free milk if too thick. You want the buttercream light and fluffy.
Stack and fill the cake with buttercream, drizzling on some caramel sauce and crumbled cookies between the layers, then crumb coat the whole cake and pop into the fridge to set. This will take around 1 hour.
Once the crumb coat is set, apply another coat of buttercream and level until smooth. I use a cake scraper and large pallet knife.
Once the final layer of frosting is firm, place some melted chocolate into a piping bag along with a small round tip nozzle and drew on a clock face to celebrate New Years Eve.
Tip: Serve fresh or store in a sealed container in the fridge, the buttercream will firm up at room temperature. Best eaten within a few days!
Many thanks to Holly Jade from the vegan food and lifestyle blog thelittleblogofvegan, who created this fantastic recipe for us – a real eye-catcher!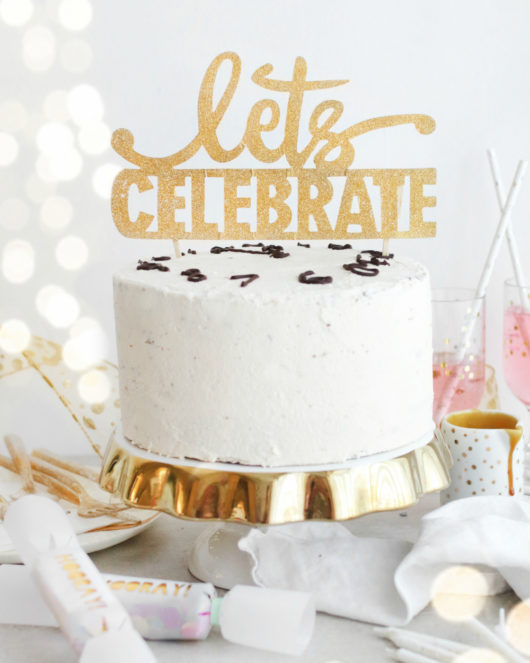 Related
If you like it, you also like ...
Recipes
Verwandte Artikel
The Chocolate Journal