Hazelnut wafers |
Recipe
A vegan version of the famous wafer squares from the supermarkets
Text:
Alexander Kuhlmann
Photography:
Isabel Zühlke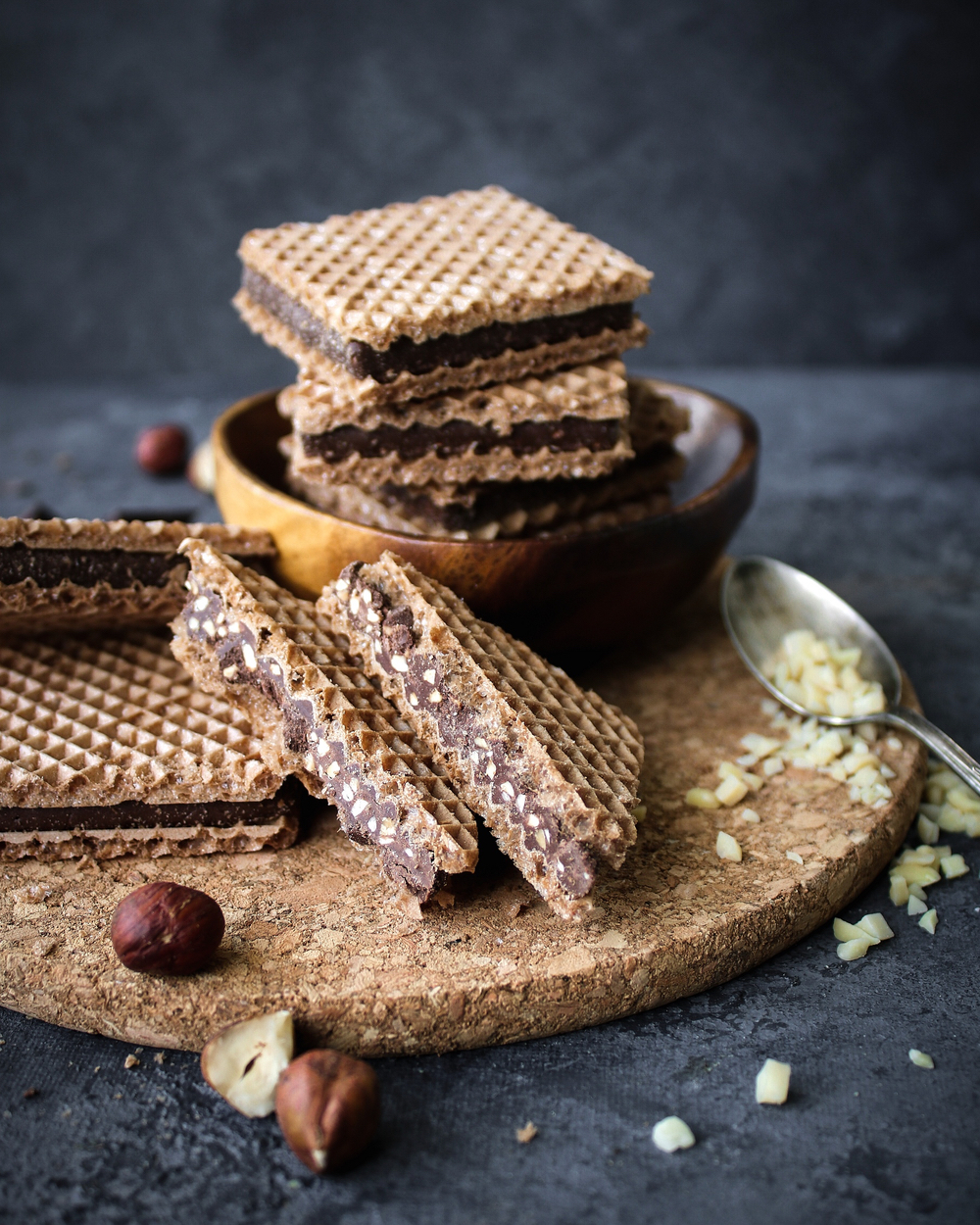 They are a familiar sight in German supermarkets. These small, amazingly delicious wafer squares, complete with a layer of chocolate and hazelnut in the centre. This fantastic recipe shows you how you can make your own hazelnut wafers using vegan ingredients exclusively.
wafer sheets (available online)
VIVANI Dark Nougat chocolate
hazelnut spread (for baking)
Cut the wafer sheet into 6 x 6 cm squares.

Break the chocolate into small pieces and melt together with the hazelnut chocolate spread in a bowl over a pan of boiling water.
Then, gradually add the chopped hazelnuts and the hazelnut paste to the mixture, stirring until you have a thick paste.
Spoon 1 heaped dessert spoon of the mixture onto each wafer and place another wafer on top. Gently press the wafers together to ensure the mixture is evenly distributed. If you want neat edges, you can use a small, appropriately sized tin here.
Leave the hazelnut wafers to cool and then enjoy!
Related
If you like it, you also like ...
Recipes