New chocolates:
Christmas spices and coconut dreams
Our new chocolate bars for a magical winter
Text:
Alexander Kuhlmann
Photography:
EcoFinia GmbH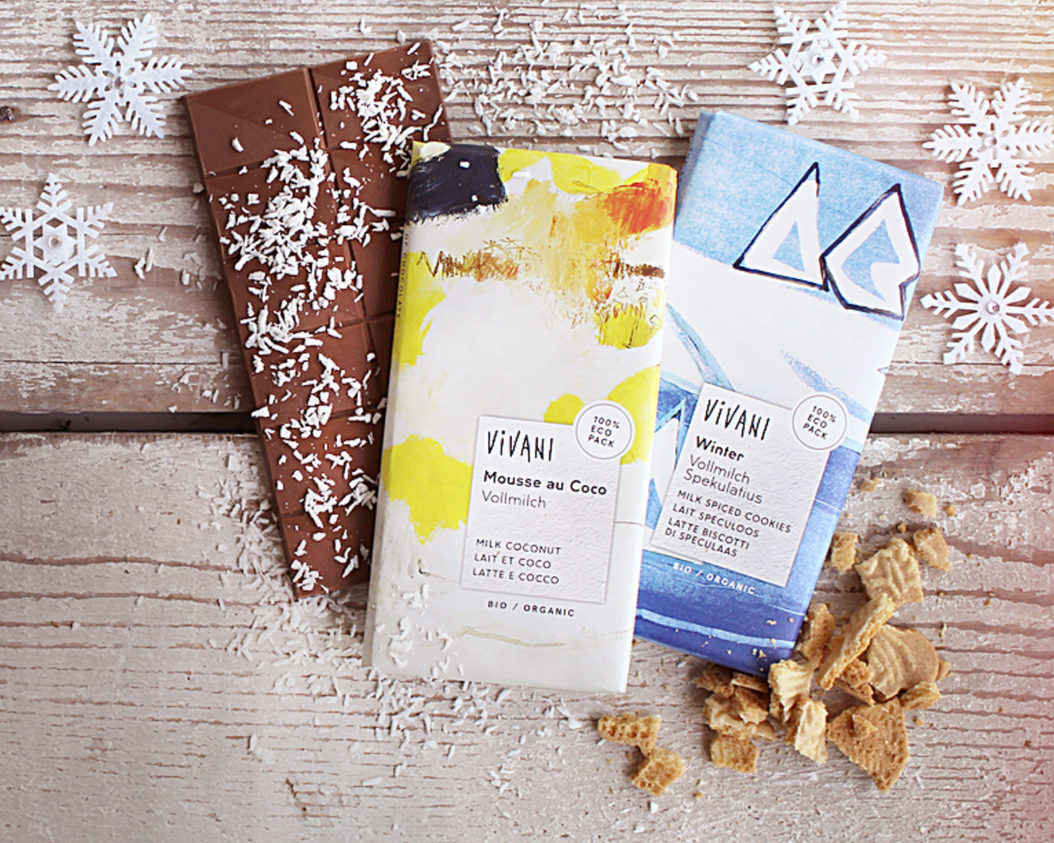 There is almost no time when chocolate tastes as good as during pre-Christmas season. With our new flavours "Mousse au Coco" and "Winter" we are launching even two winterly newcomers. The new flavours are available starting from October in all well-sorted wholefood and health-food shops.
A foretaste of the most tasty time of the year gives the new VIVANI organic chocolate "Mousse au Coco", whose taste reminds of finest coconut macaroons. In contrast, the type "Winter" is a classical winter season product of VIVANI, returning every year and always being expected joyfully by the customers. This flavour is now decorated with an impressive painting of our artist Annette Wessel who has painted all of our VIVANI chocolate bar designs.
Like all our chocolates, also "Mousse au Coco" and "Winter" are produced carbon-neutral and are packed 100% ecologically. Besides FSC-certified paper only printed with mineral oil free inks we are using a compostable foil made from renewable raw materials. This foil innovation called NatureFlex™ protects the chocolate perfectly with the same properties like PET-foil or tinfoil although it is made from wood fibres.
Verwandte Artikel
The Chocolate Journal