Cheesecake with chocolate sauce | Recipe
Classic cheesecake with very very much chocolate
Text:
Monika Noack, Katharina Kuhlmann
Photography:
EcoFinia GmbH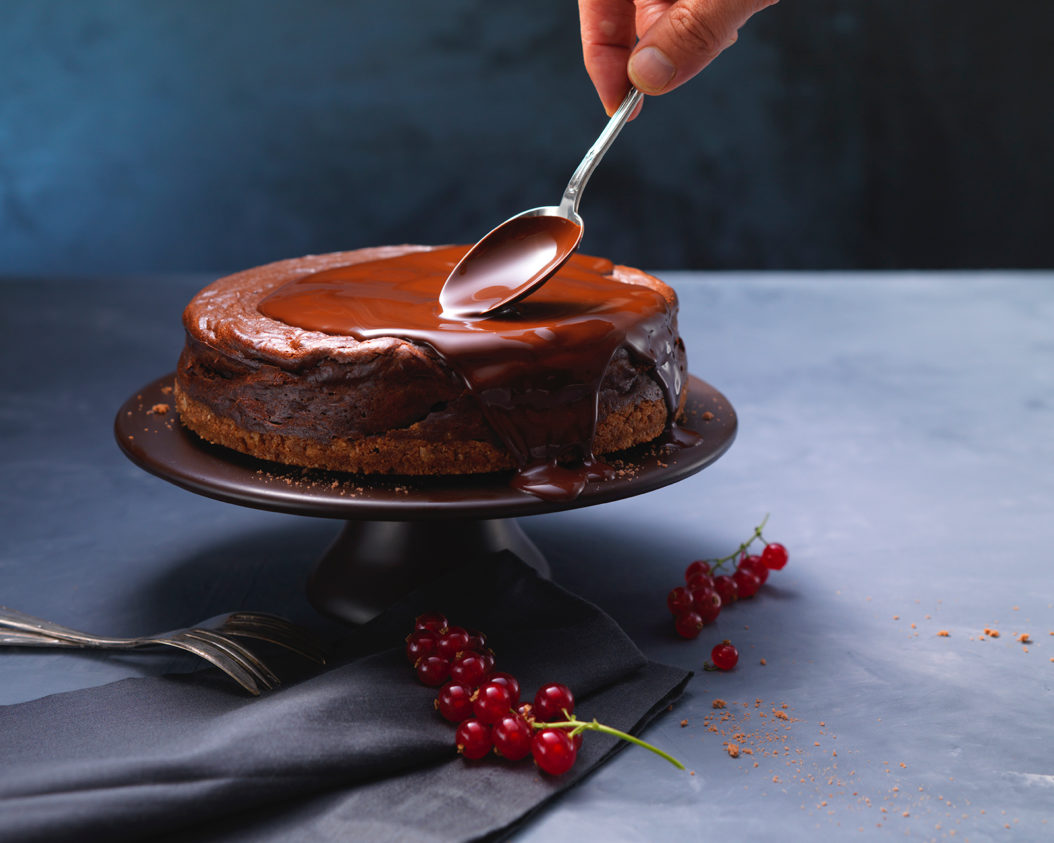 Cheesecake is cult. It is available in dozens of varieties from pure to fruity to chocolaty. Our present recipe, which also adorns the new design of our Dark Cooking Chocolate, combines a chocolate quark mass with an additional chocolate sauce as a topping. It will melt your heart...
For a springform tin with Ø 24 cm
Fort the curd cheese mass:
VIVANI Dark Cooking Chocolate
VIVANI Dark Cooking Chocolate
baking time
50 - 60 minutes
level of difficulty
easy
Melt the butter, crumble the biscuits finely and knead both together with egg and flour to a dough.
Line a greased springform tin with grease proof paper. Spread the dough and press firmly into the tin.
Bake in a preheated oven at 175 °C (fan oven 160 °C) for about 8 minutes.
Chop up the cooking chocolate and melt in a bain-marie.
Carefully mix curd cheese, crème fraîche and mascarpone. Stir in sugar and eggs. Gradually add the melted chocolate. Spread the mass on the base and level until smooth.
Bake the cheesecake for 40 - 50 minutes. Allow to cool a little. Loosen the ring and allow to cool completely.
Chop up the remaining cooking chocolate and also melt gently in a bain-marie. Pour onto the cheesecake and spread.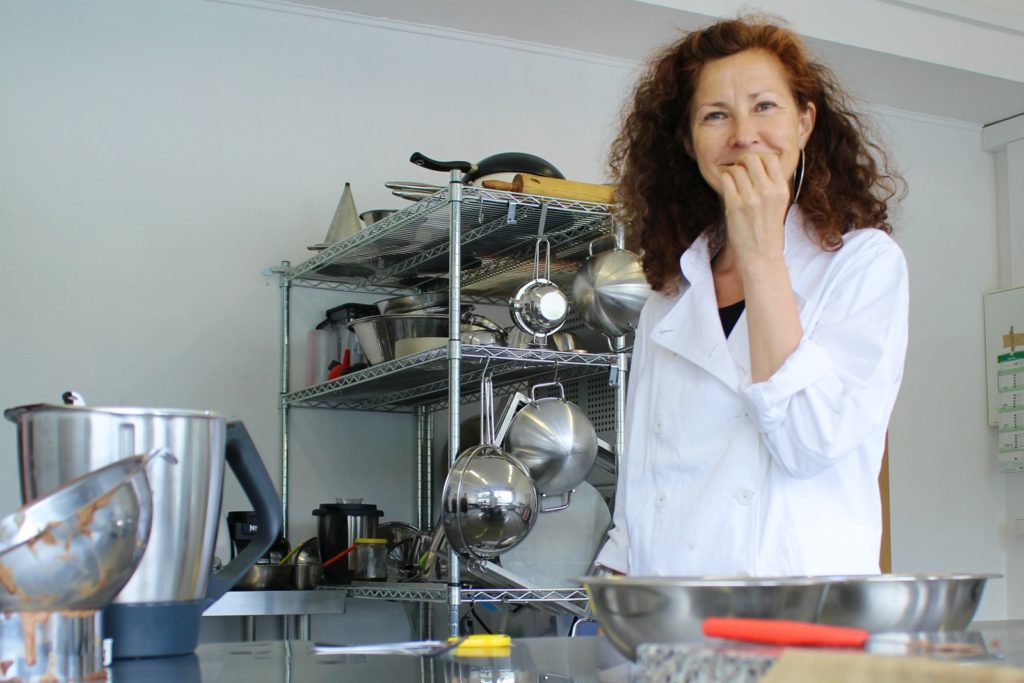 Monika Noack is a VIVANI employee from the start and a passionate chocolate fanatic. As a trained confectioner and graduate oecotrophologist, she has a great deal of know-how and always new recipe ideas to enchant us in the office. We thank her with her own column, where you can discover many tried and tested delicacies with VIVANI chocolate. Browse and try out allowed…
Related
If you like it, you also like ...
Recipes