Vegan Chocolate Porridge | Recipe
... with fried banana, VIVANI Crunchy Coconut and other toppings
Text:
Katharina Kuhlmann
Photography:
© Lea Green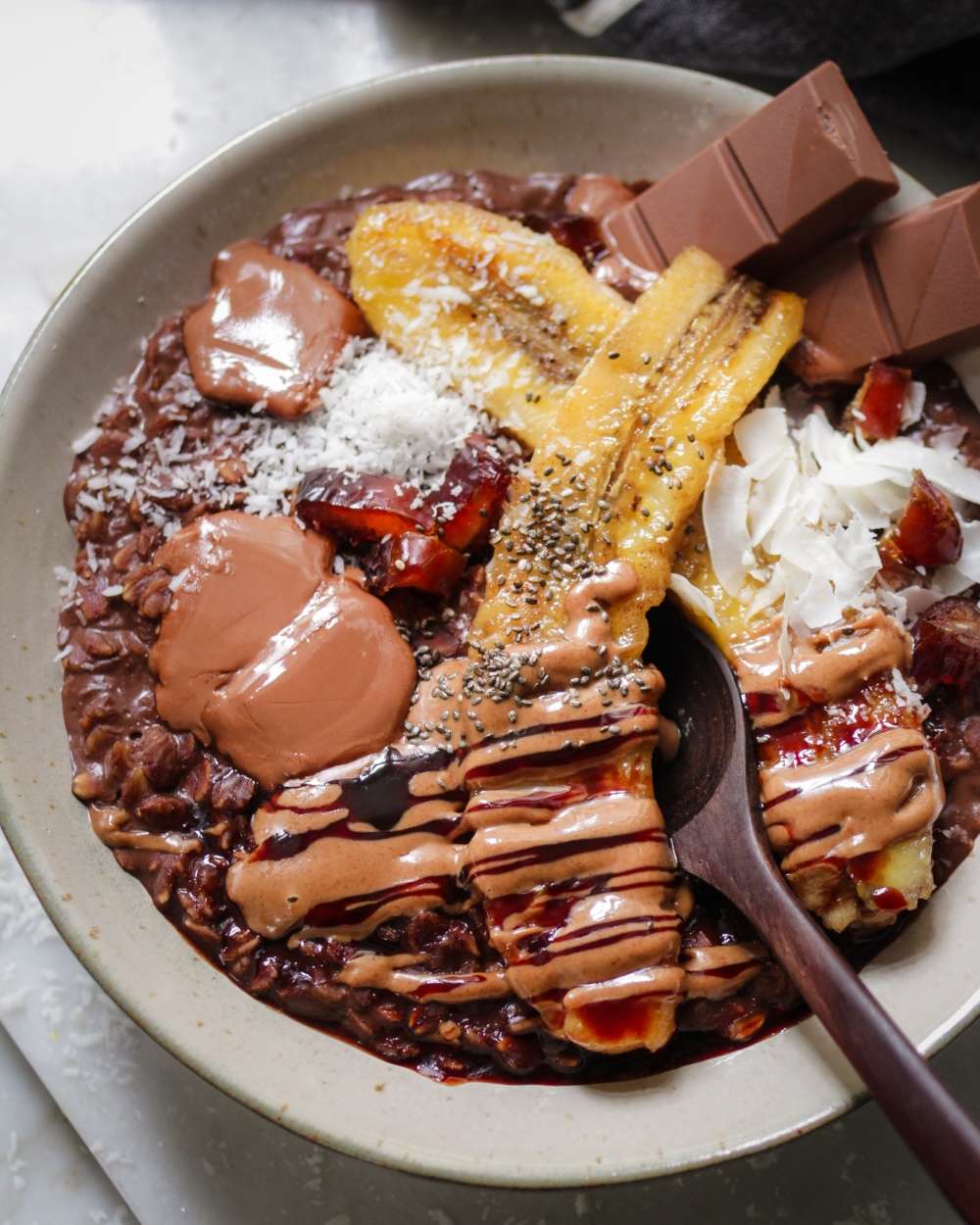 Porridge is a great breakfast alternative to toast, rolls or muesli. Originally from Scotland, our power dish is prepared vegan with plant milk today. But that doesn't mean we have to compromise on taste. Spices and tasty sugar alternatives are combined with various toppings and, of course, chocolate - there is nothing left to be desired!
For 2 normal or 1 large portion
Gently simmer the oat flakes with the vegetable drink for about 5 minutes. Stir again and again. Meanwhile, stir in date syrup, cinnamon, sea salt, almond paste and cocoa.
For the topping, cut the banana in half lengthwise and fry in a pan with the coconut oil for 2 - 3 minutes and caramelise briefly with agave syrup.
Plate the porridge with the fried banana, coconut flakes, chia seeds, Medjoul date and almond paste. Drizzle with a little date syrup.
Finally, garnish the porridge with pieces of the broken chocolate bar. Serve warm.
Related
If you like it, you also like ...
Recipes