Award: Top organic product in France
"Superior Dark 100 %" awarded - over 100 experts agreed
Text:
Alexander Kuhlmann
Photography:
© Alexander Kuhlmann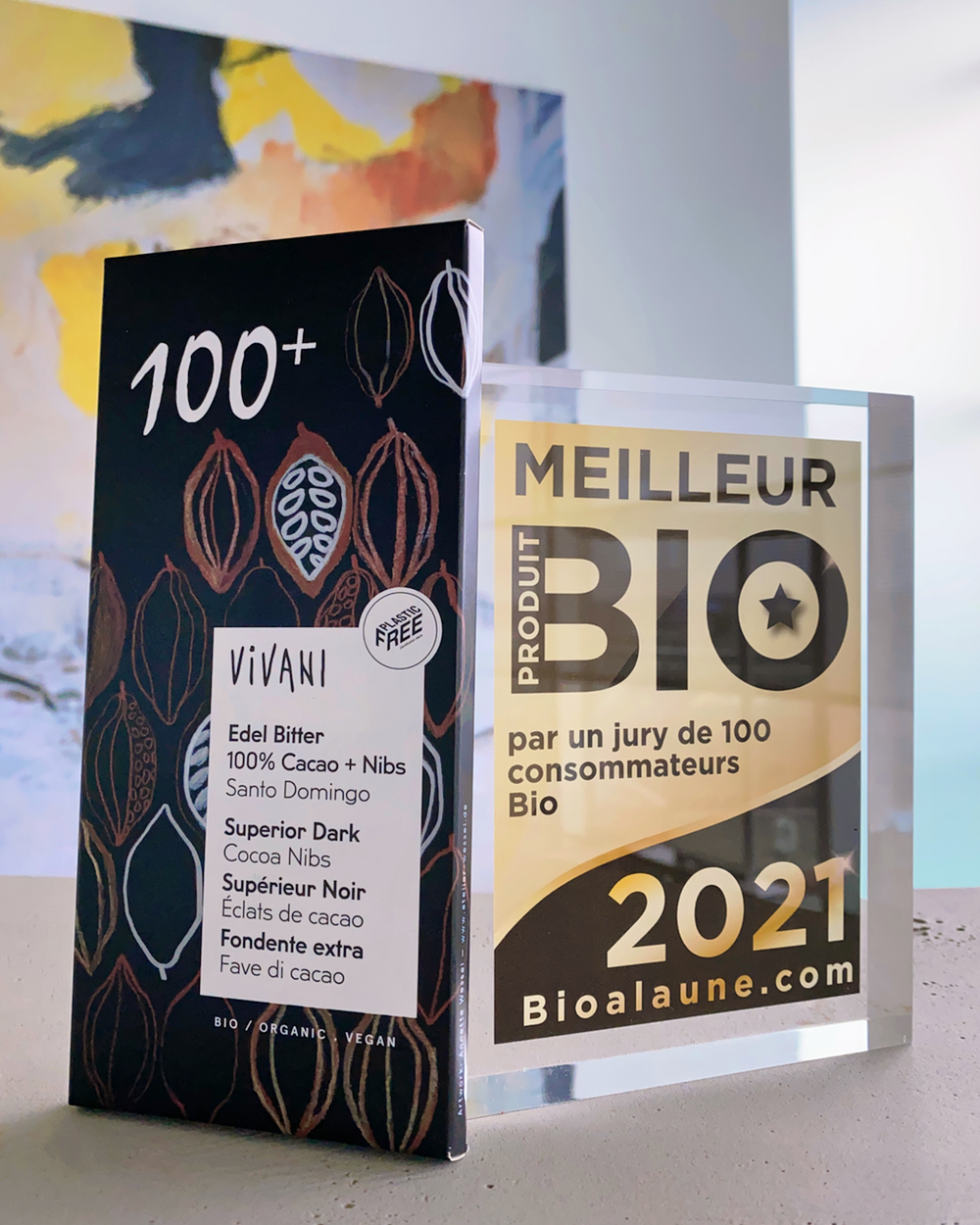 The French are generally regarded as a nation of gourmets and connoisseurs. We are therefore very pleased that our "Superior Dark 100 %" was recently awarded the title "Meilleur Produit Bio" - i.e. the top product in the French organic trade. More than 100 experts were unanimous in the voting and were particularly impressed by the sensational melt in the mouth. The packaging was also perceived as very positive.
Meilleur Produit Bio is an award created by Biotopia (formerly Bio à la Une), a French consultancy for organic brands. Since 2012, Meilleur Produit Bio has been the award for the specialised organic trade. Every year, it awards dozens of excellent organic and ecological products sold in organic shops. Its seriousness, reliability and reputation are recognised in the organic sector.
Each product is judged by a panel of at least 100 verified testers of different ages, all of whom are regular organic consumers. The individual product is not judged in relation to the others, but independently of all other candidates. The products that take part in the competition are meticulously judged according to different criteria (taste, smell, texture, packaging…) that vary according to the product category.