Our Cocoa Project.
The latest news.
Backgrounds and developments of our "Direct Trade" cocoa project in the Dominican Republic - always up to date
Text:
Alexander Kuhlmann
Photography:
© Sustainable Organic Cocoa Project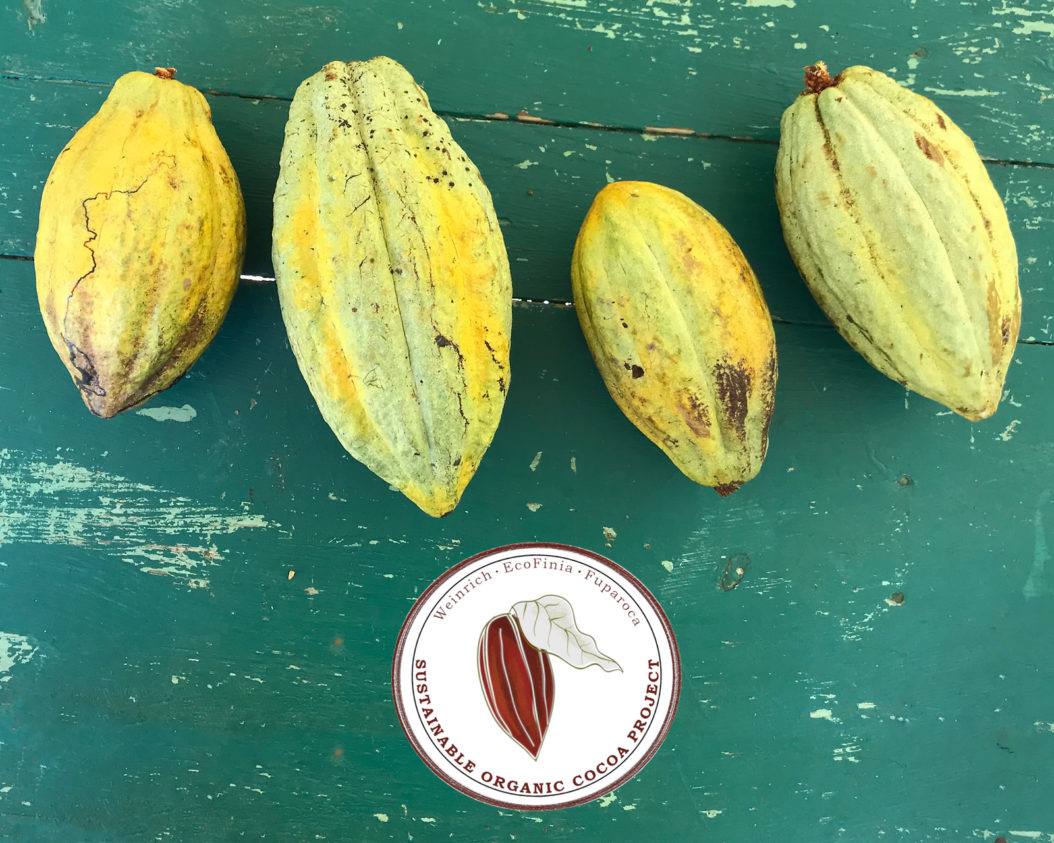 In order to sustainably improve the situation in the origins of our cocoa, we have launched our own "Direct Trade" project for particularly sustainably and fairly produced cocoa in the Dominican Republic together with two strong partners - the Weinrich Chocolate Factory and the Fuparoca Foundation. In this ticker we will keep you up to date with all the latest developments.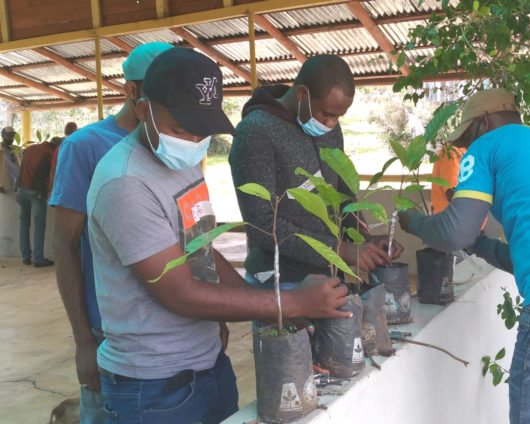 +++ June 2021 | "Grafting" workshops +++
In the region of La Altagracia in the east of the republic, we have started to show our cocoa producers how to "prop" a cocoa plant. In various workshops, experienced "cocoa technicians" explain how it works. Grafting is a process that allows an existing cacao tree to be enriched with productive branches that increase its overall yield. For this purpose, healthy branches of another tree are inserted into the incised trunk and fixed so that they grow there. This saves time and money, as a new sapling does not have to be pulled up first. Weak trees can also be revitalised ideally by this process and do not need to be felled. Through grafting, even different cocoa varieties can be "docked" onto one tree. A great method to expand the general diversity of one's own plantation in a space-saving way. The participants are really amazed at what is possible…