White Hemp Caramel
with caramelized hemp seeds and Fleur de Sel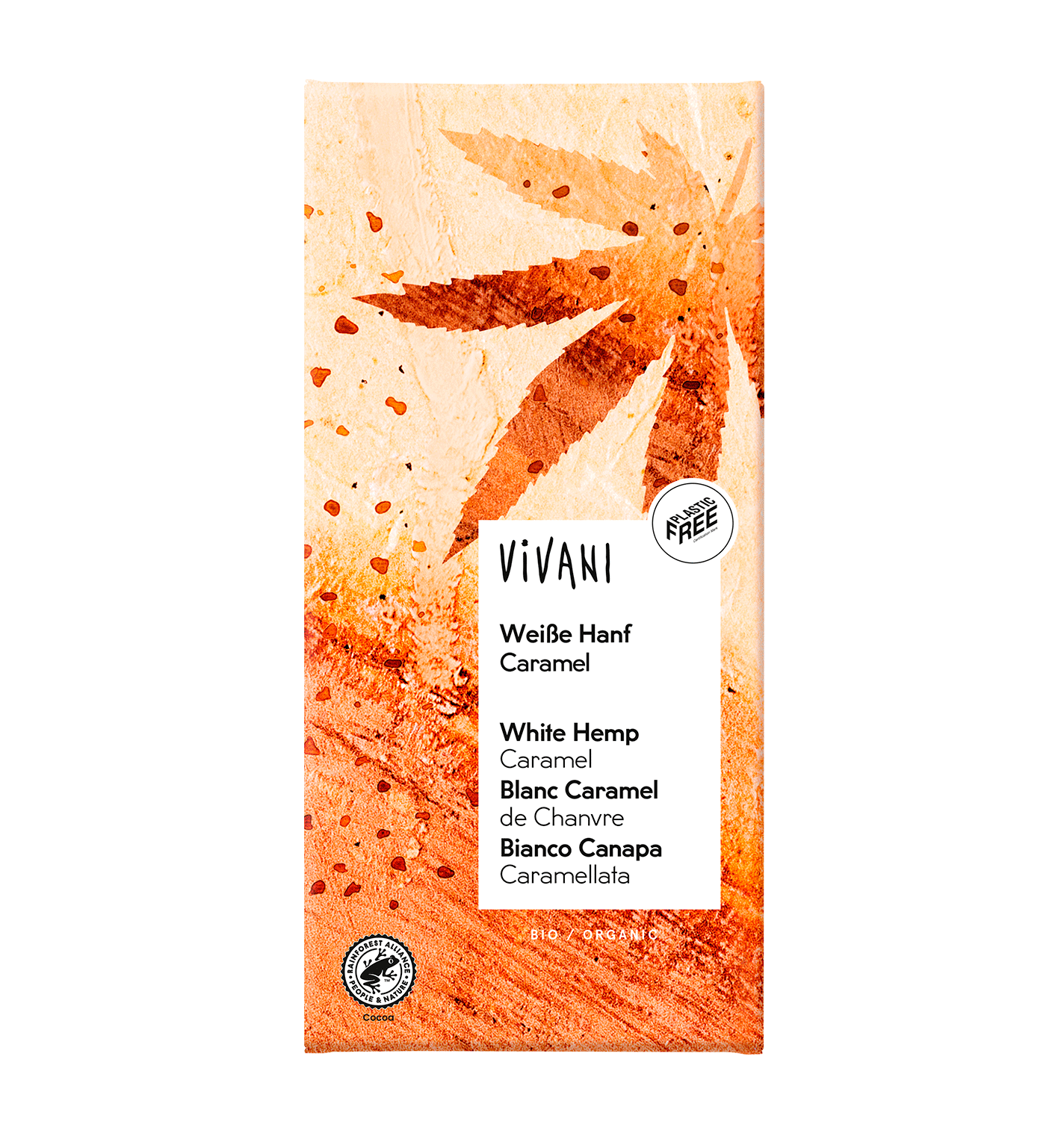 White Hemp Caramel
with caramelized hemp seeds and Fleur de Sel
It used to be viewed with general suspicion, but hemp has recently been rediscovered as a really versatile ingredient. The hemp seeds featured in this wonderfully creamy white chocolate have been deliciously caramelised to give them a crunchy bite. A fine Fleur de Sel serves to keep the sweetness in check. All in all, this is a totally unique, multifaceted chocolate bar with no real direct competitors in the shops. If you are not scared of hemp and like to treat yourself to new taste adventures, then you should certainly give it a try.
The Story behind…
White Hemp Caramel
Our White Hemp Caramel is free of CBD and its ambiguous image. We focus entirely on the pleasure factor and resort to the seeds of the hemp plant alone. These are caramelized with raw cane sugar and rounded off with a fine pinch of sea salt. The caramelization gives the hemp seeds a delicious, slightly nutty flavor and a great crunch. No CBD or even THC, but unhesitating chocolate pleasure that can be addictive only on the taste level.
Ingredient
cocoa butter*°, whole milk powder*, raw cane sugar*, skimmed milk powder*, hemp caramel* 10 % (raw cane sugar*, hemp seed*, glucose syrup*, cocoa butter*, sea salt, emulsifier: lecithins* (sunflower*)), butterfat*, fleur de sel 0,5 % (sea salt), bourbon vanilla extract*, bourbon vanilla pods* (ground).
May contain components of tree nuts and gluten.
*from organic agriculture
°Rainforest Alliance Certified
DE-ÖKO-013
Allergens
Nutrition Information Ø 100g