Double Chocolate Cannoli | Recipe
Filled with creamy ricotta
Text:
Katharina Kuhlmann
Photography:
Roberta Dall Alba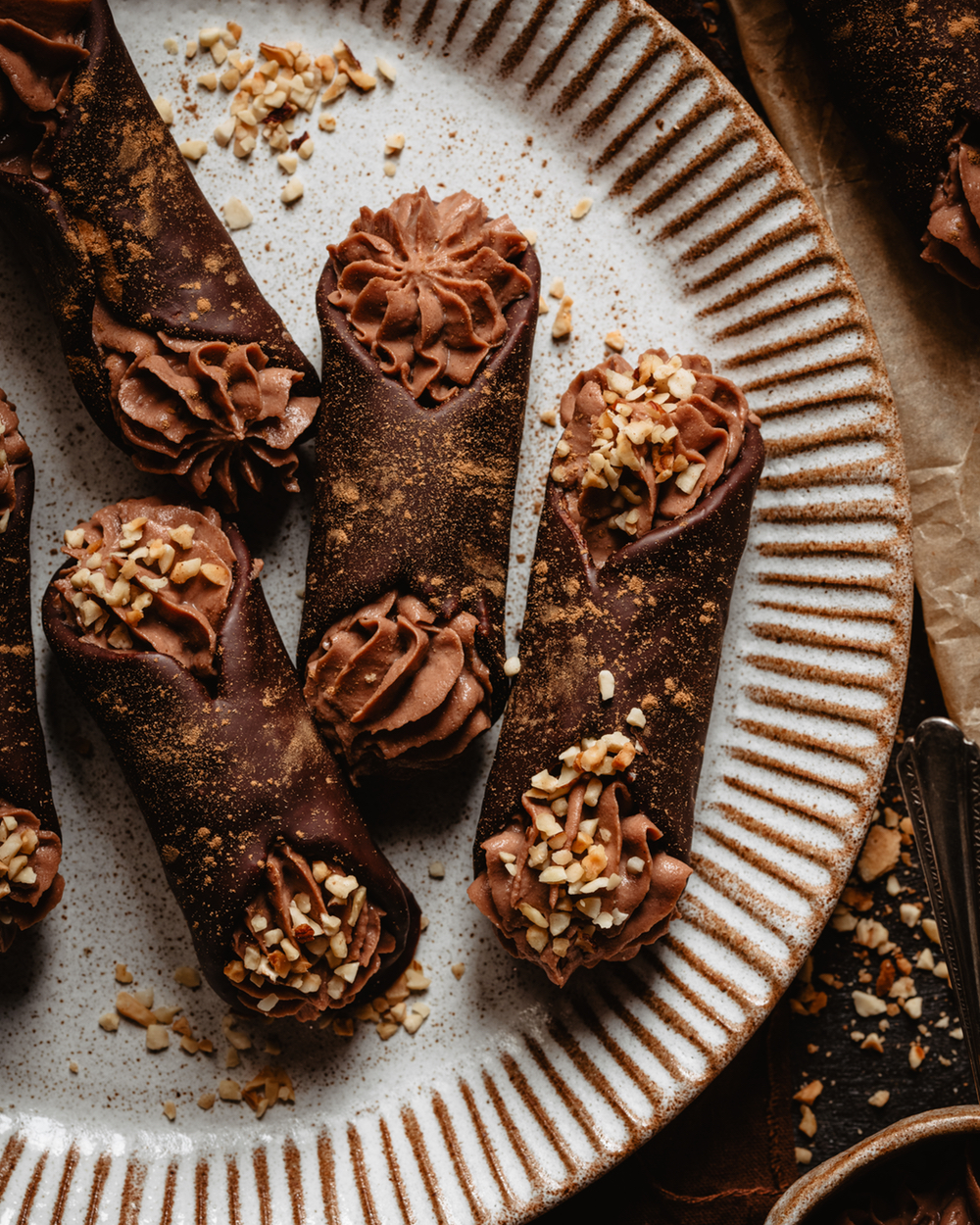 A Cannolo is a traditional Italian pastry, originally from the island of Sicily. Today it is a classic all over Italy. It is a deep-fried roll of dough filled with sweet ricotta cream. In addition, spices, cocoa, chocolate or candied fruit are added. The cannoli shells can be bought already prepared and then simply filled.
VIVANI Fine Milk Chocolate
ground hazelnuts (or pistachios)
Fine Dark Chocolate 85% Cocoa
Melt both chocolates in two separate bain-maries and let them cool down at room temperature.
If your ricotta cheese is not firm, let it drain on a colander until it is firmer.
In the meantime, dip your cannoli shells completely into the melted dark chocolate. Place them on a baking tray lined with parchment paper and let the chocolate get firm.
Put ricotta into the bowl of a stand mixer and whip at medium speed.
Gradually add melted milk chocolate until combined, then add a sprinkle of cinnamon and milk and stir with a spatula.
If your mixture has lumps, blend it using a food processor until smooth. Do not blend it too much though, otherwise it will become too liquid.
Fill your chocolate cannoli shells using a piping bag, then decorate with ground hazelnuts or pistachios.
Thanks for this sweet journey to Sicily to Roberta Dall Alba from the Italian food-blog Healthy Little Cravings.