Truffes
Handmade truffle selection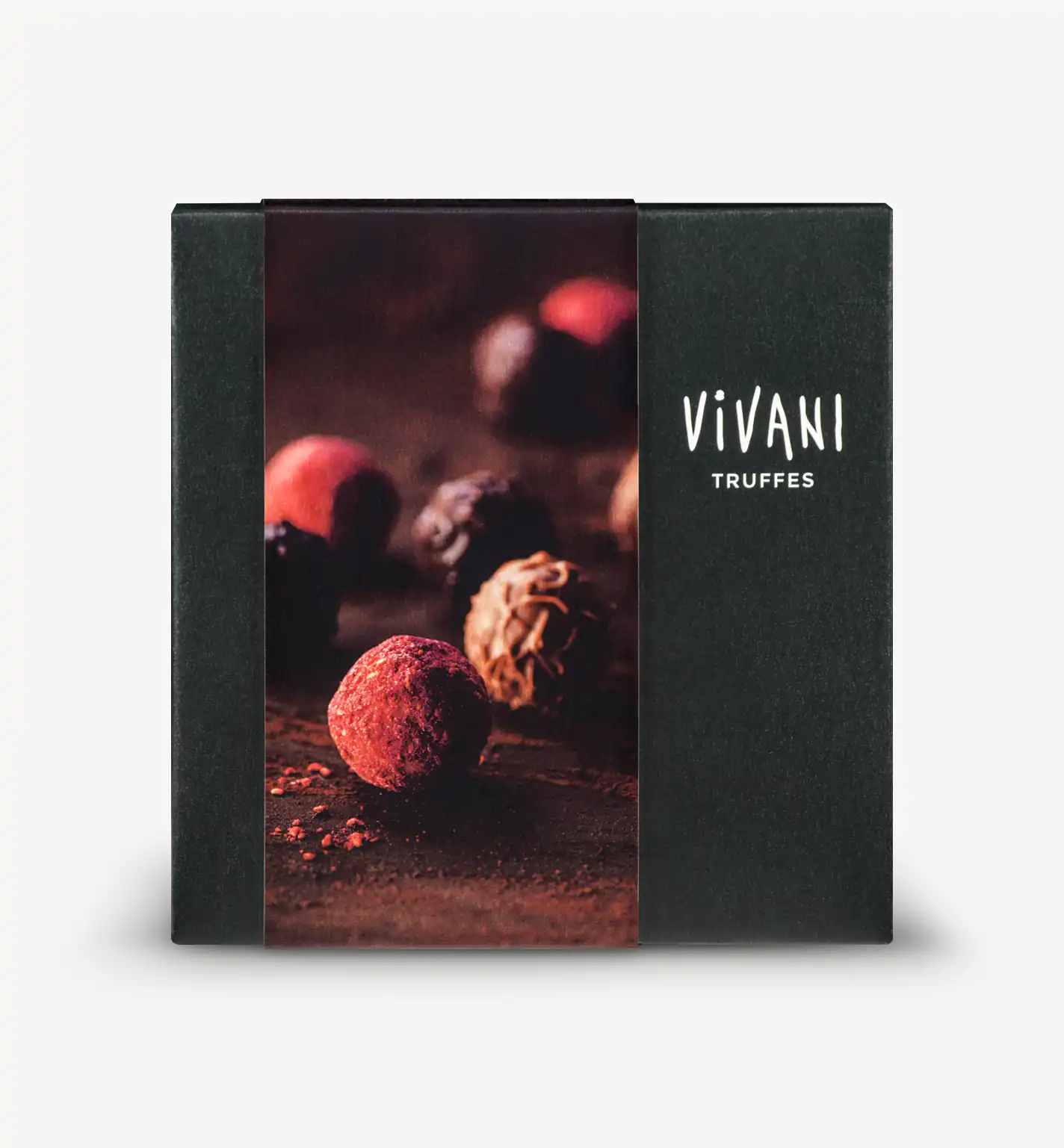 Truffes
Handmade truffle selection
3 x 3 finest chocolate truffles:
Espresso* tender espresso cream in fine dark chocolate
Wild raspberry* with white chocolate, filled with fruity raspberry cream and rolled in raspberry powder
Hazelnut nougat coated in milk chocolate
High quality packed in a stylish design box.
*contains alcohol
---
To preserve the best possible quality and freshness, we strongly recommend storing the chocolates in a cool, dry place (preferably at 14 – 18 °C).
---
This product is exclusively available in the winter season from September to March.
Ingredient
ORGANIC CHOCOLATE TRUFFLES – ASSORTMENT (WITH ALCOHOL**) 3 truffles each:
espresso**, wild raspberry** and hazelnut nougat
cocoa butter*, beet sugar*, raw cane sugar*, whole milk powder*, cocoa mass*, cane sugar*, hazelnuts* (roasted), butter*, corn glucose syrup*, wild raspberry juice concentrate*, wheat distillate*, raspberries* (freeze-dried), instant coffee*, cognac*, vanilla powder*
May contain components of other tree nuts.
* from organic agriculture
**alcohol content: 0,9 %
DE-ÖKO-003
Allergens
Nutrition Information Ø 100g