Carnival "Krapfen" doughnuts | Recipe
with delicious chocolate nougat filling
Text:
Alexander Kuhlmann
Photography:
© Marzia Balza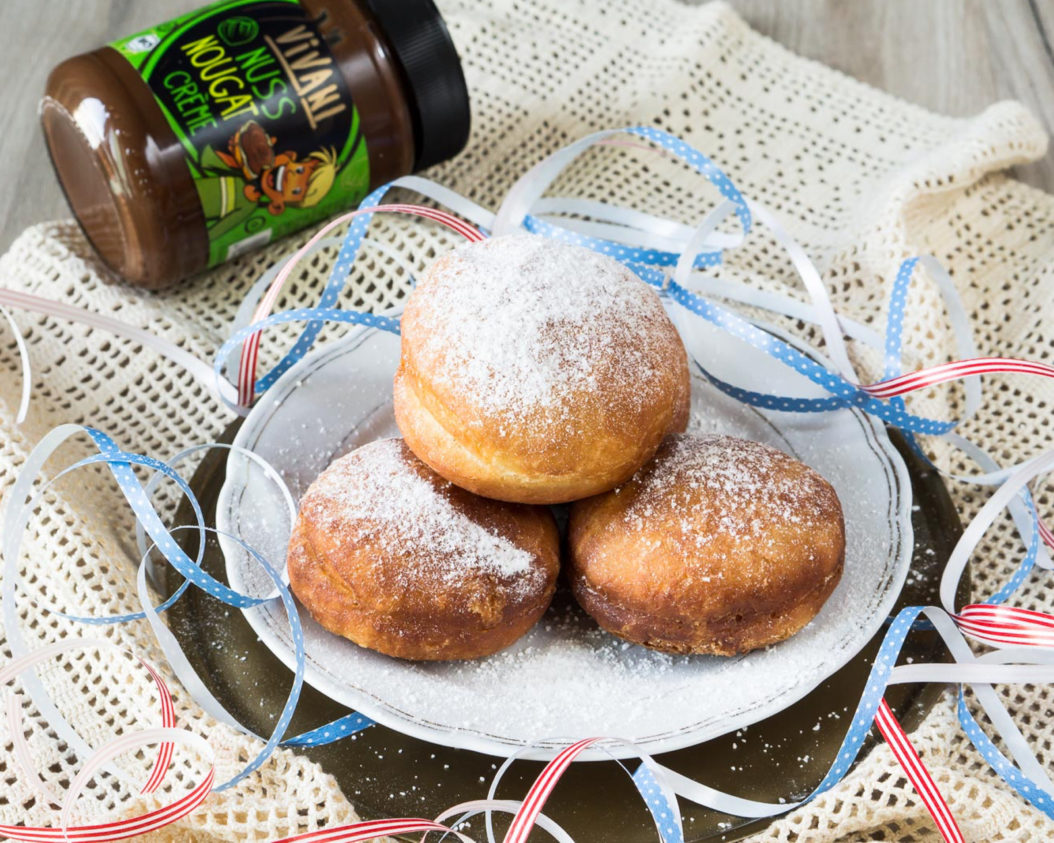 No carnival party without these delicious balls, which many people also know as "Krapfen" or "Berliner". But why are doughnuts actually part of the 5th season? The origin - one hardly believes it - comes from the monasteries of the Middle Ages. Clever monks developed the doughnuts as sweet, high-calorie energy suppliers in order to start the fasting period following the carnival season well-fed. That is why the deep-fried balls are still closely associated with carnival today. Traditionally they are filled with plum jam or strawberry jam. Our variant, on the other hand, hides the most delicious nougat cream.
Arbeitszeit
1/2 hour
Backzeit
3 minutes
Warte- / Kühlzeit
2 hours
Schwierigkeitsgrad
einfach
Dissolve the yeast in the milk, add a pinch of sugar and just enough flour to create a thickish paste.
Let the mixture rest in a warm place covered with a cloth until it's doubled in size and has bubbles on the surface.
Put the remaining flour in a large bowl, add the yeast mixture, the remaining sugar, the yolks, lemon zest and salt. Start kneading and slowly add the butter.
Keep kneading until all the ingredients are well combined and the dough doesn't stick to the bowl anymore. Let the dough rest in a warm place covered with a cloth until it's doubled in size.
Now it's time to roll the dough on a flat surface dusted with flour. Roll it until it's about half a cm thick and cut out circles with a cookie cutter or a cup (6 cm diameter). In order to get 18 "Krapfen" you will need 36 circles.
Of course you can roll out the offcuts again and again to get more "Krapfen" out of your mixture until you really run out!

Put 2 teaspoons of VIVANI "Chocolate Cream" on 18 circles.
Cover each circle with another circle and press the edges with your fingers.
Now cut around them using a cup with a smaller diameter than the one you used previously.

Place the "Krapfen" on a slightly floured surface and let them rest for about 2 hours.
Heat plenty of oil up in a pot (170°C) and fry the "Krapfen" 3 minutes per side or until they are nice and golden.
Let them cool slightly, dust with icing sugar and enjoy!
Good to know:
How does the "Krapfen" get its name? It is assumed that the term comes from Middle High German, where it means something like "hook" or "claw". It is possible that the name has something to do with the original method of production.
---
Many thanks to Marzia Balza (Marzias Fine Dining) for the great recipe idea.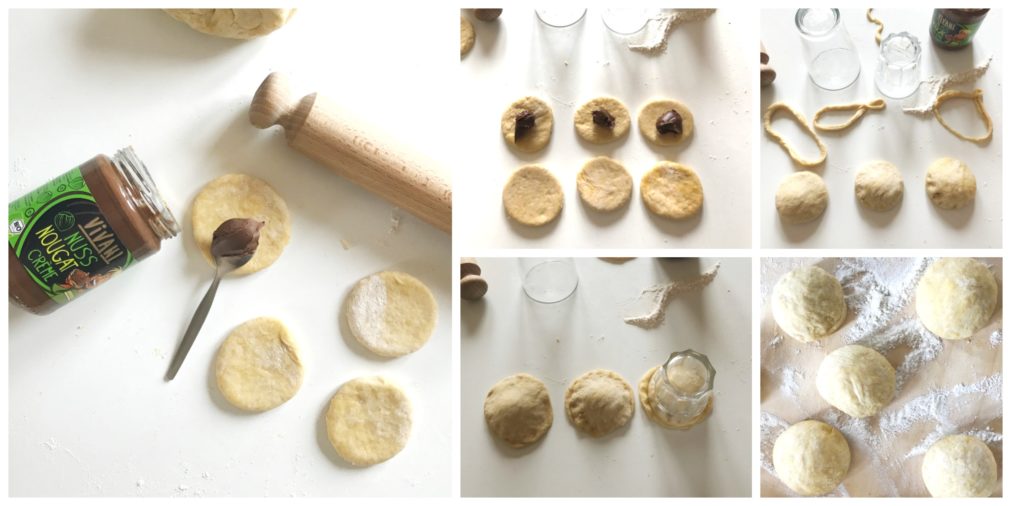 Verwandte
Wem das schmeckt, der mag auch ...
Rezepte
Verwandte Artikel
The Chocolate Journal