First own cocoa
project started
"Sustainable Organic Cocoa Project" aims to improve living conditions and organic farming in the Dominican Republic
Text:
Alexander Kuhlmann
Photography:
© Alexander Kuhlmann
© Mayarí Chúa Soto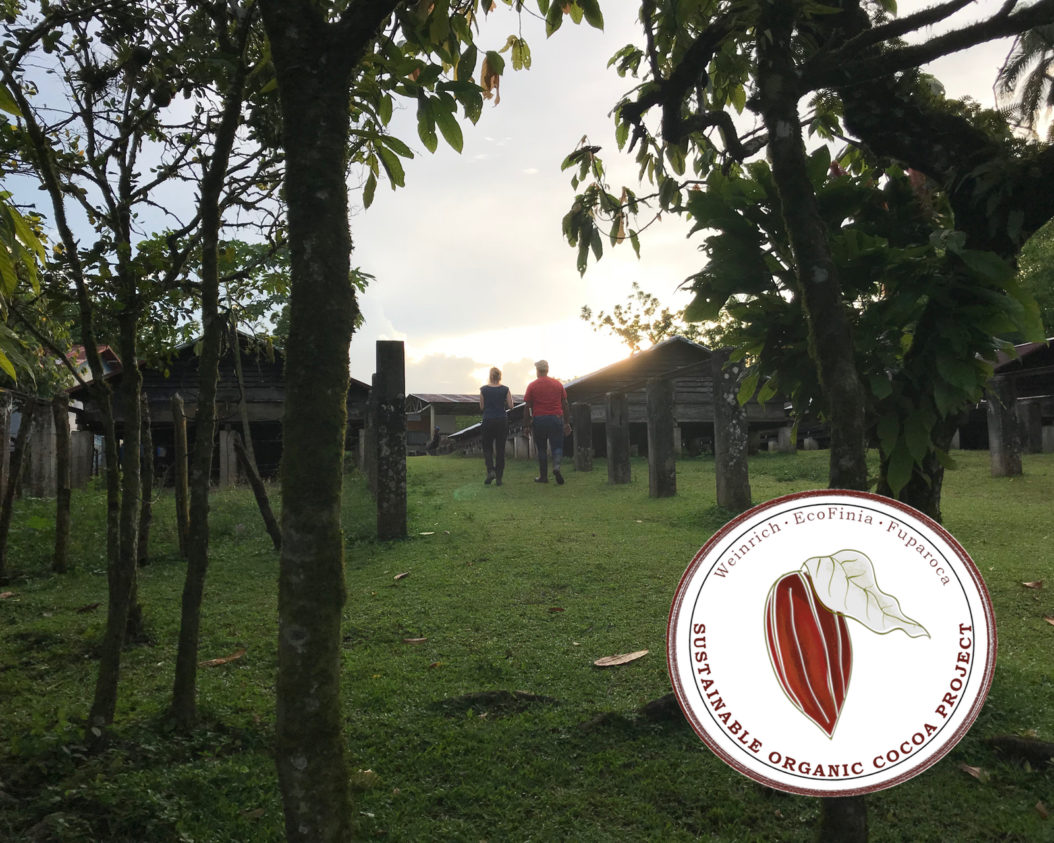 In order to improve the situation in the origins of our cocoa, we are currently launching our own "Direct Trade" project for particularly sustainably and fairly produced cocoa in the Dominican Republic.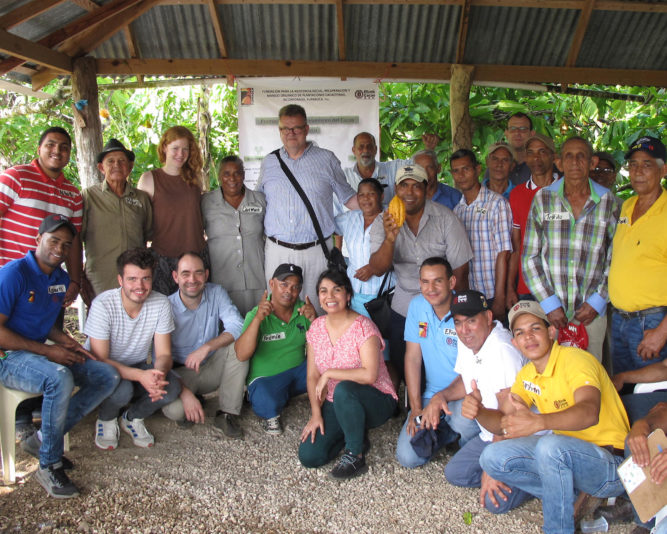 We have joined forces with our production partner – the Weinrich chocolate factory – and the Dominican foundation FUPAROCA, Inc. to improve the livelihoods of (initially) 150 cocoa-producing families in the eastern regions of the Dominican Republic. The project was officially launched in October 2020 and is designed as a long-term project.
In addition to full traceability of the cocoa back to the farms, other goals of the "Sustainable Organic Cocoa Project" are to increase crop yields and biodiversity on the farms, access to drinking water and the payment of additional premium wages. Targeted training is intended to strengthen the farmers in the special requirements of organic cultivation and "Good Agricultural Practices". This enables them to improve their income and living conditions in the long term.
The "Direct Trade" cocoa from this special project will then gradually flow into the production of our VIVANI chocolates.
---
Detailed insights and current developments are provided in our
Beforehand, we asked FUPAROCA's José Camilo and EcoFinia's managing director and VIVANI founder Andreas Meyer a few questions about how the cooperation came about and what motivated them to do it.
THE RESPONSIBLE PERSONS ABOUT THE START OF THE PROJECT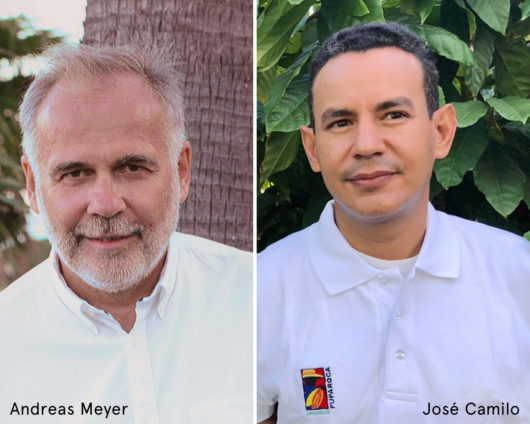 There has been an intense search for a proper local partner by Weinrich and EcoFinia over the last few years. What parameters were decisive in the search?
The organic cocoa used for our VIVANI and iChoc brands has been sourced for years mainly from the Dominican Republic. Organic cocoa cultivation is very well developed there and the quality of the cocoa beans is excellent. Therefore, we also looked around for possible partners in this country. On various trips, many discussions were held with cocoa farmer cooperatives, NGOs and exporters. As a positive result of these trips and discussions, the cooperation with FUPAROCA came into being. We liked the idea of using the professional support of this foundation to consciously promote a cocoa region in the Dominican Republic that is not yet so well developed and to enter into direct cooperation with the small farmers living there.
What do you hope to achieve by working with FUPAROCA, Inc.?
We hope, and this is also contractually agreed, that the cocoa experts of the FUPAROCA Foundation will strengthen the producers in the selected cultivation area for the future in such a way that they - and the next generation - will develop even more passion for the cultivation of high-quality organic cocoa and will be able to live well from the yield of their work. Only if good money can be earned from cocoa farming will the children of the farming families see a future perspective in the work. Otherwise, they will one day move to the bigger cities in search of work.
FUPAROCA, Inc. was founded as a non-profit organisation. What is the main focus of your work, José?
As a foundation that promotes organic farming and agroforestry, our goal is to help improve the living standards of FUPAROCA-affiliated producers by increasing productivity, diversifying cultivation on their farms and obtaining a better price for the marketing of socially and environmentally produced cocoa. Our philosophy is to grow together with the producers, based on an environment of trust, participation, transparency, ethics and commitment to organic and sustainable cocoa production.
How long have you been around and how has the cocoa sector developed in the regions where you operate in recent years?
FUPAROCA, Inc. was founded as a programme to restore the plantations of cocoa producers affected by Hurricane George in 1999. Due to the positive results of this programme, in 2004 the "Fundación para la Asistencia Social, Recuperación y Manejo Orgánico de Plantaciones Cacaoteras, Incorporada "Fuparoca, Inc". " was formally established as a non-profit organisation. Since its inception, FUPAROCA has grouped and accompanied cocoa producers to achieve sustainable management of their farms. It has subsequently incorporated environmental and social certifications such as Organic, Rainforest Alliance, UTZ, Fairtrade USA and Naturland, which has ensured better management at farm level, the implementation of work that benefits communities and better positioning of the cocoa produced by its members in the market.
What are the long-term goals you have set yourself with this project, Andreas?
We would like to develop the project together with all those involved so that in the future we can obtain the largest share of our demand for Dominican organic cocoa directly from these producer groups.
And how important is it to FUPAROCA that chocolate producers - like Weinrich // EcoFinia - work directly with you? What advantages do you have as a result? And what advantages do you offer the producers?
A direct relationship between cocoa producers affiliated to FUPAROCA and chocolate companies such as Weinrich and EcoFinia is of utmost importance. This type of initiative consolidates the commitment of all to produce consciously and responsibly and to contribute to a supply of high quality and sustainable cocoa. It also enables the implementation of specific actions for the benefit of cocoa communities and their inhabitants, as well as better communication, transparency and monitoring.
And what is the biggest advantage for VIVANI customers?
The traceability of raw materials back to the individual producers - especially if they come from overseas - is becoming increasingly important for conscious consumers. We will then be able to meet this demand even better and more directly than before.
The final question goes to José. Hand on heart: Would you buy a chocolate whose cocoa origin you don't know about?
I would actually prefer to consume chocolate with a known origin. Knowing that there is a social and environmental commitment from the manufacturer to the cocoa producers and that human values and environmental protection play a central role in cocoa sourcing.