Best product award
in Russia for VIVANI
"Caramel Salt" chocolate impressed jury on PRODEXPO 2019
Text:
Alexander Kuhlmann
Photography:
Image 1 © C. Makarov
Image 2 © lookbio.ru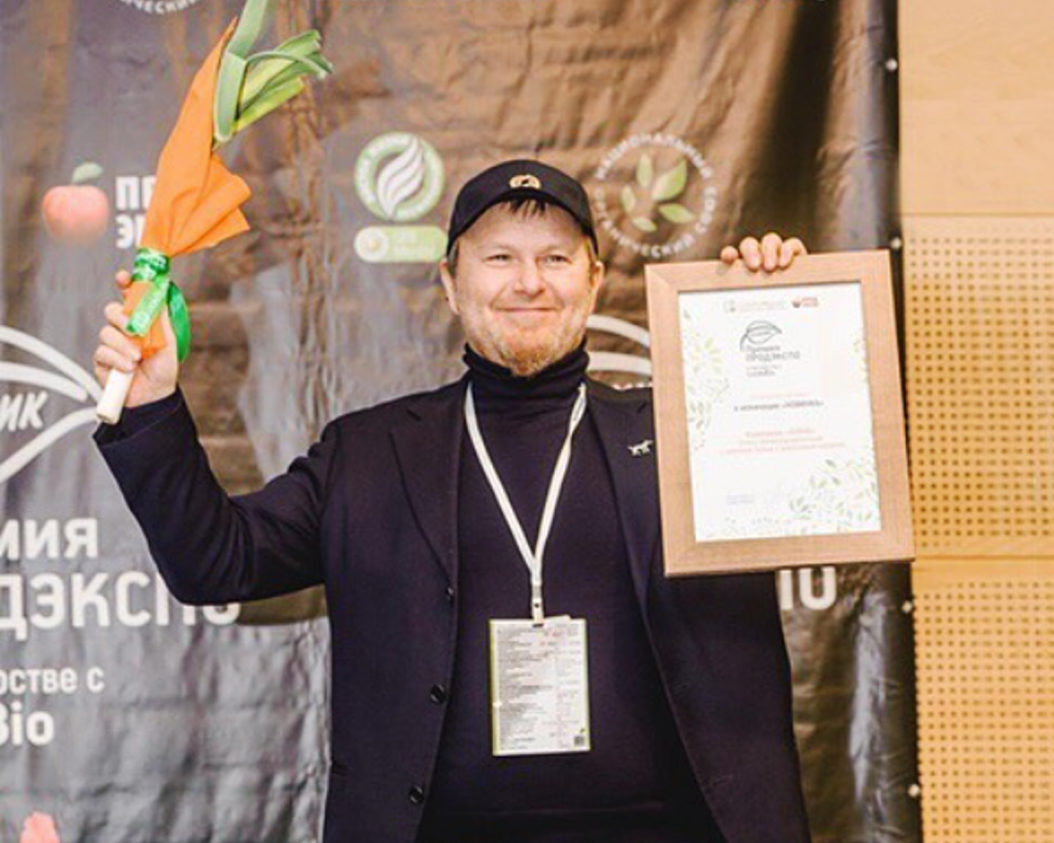 VIVANI was recently awarded as the "Best New Product" 2019 at the international food fair PRODEXPO in Moscow, Russia. Our Russian staff member Constantine Makarov proudly accepted the award.
At the largest food exhibition PRODEXPO manufacturers and suppliers of the best organic products were awarded the Prize "PRODEXPO Organic".
The professional jury selected the winners in 5 categories. In each of them, in addition to the main prize, the winner was awarded a special jury prize. All products that have become nominees for the Prize have valid organic certificates.
Besides Belper Knoll cheese, VIVANI's organic chocolate "Milk Caramel Pink Salt of Maras" won in the category "Best New Product" and gained a separate sympathy of the jury for using high-class pink salt and coconut blossom sugar as a natural sweetener.
PRODEXPO is the largest annual specialized exhibition in Russia and Eastern Europe. For more than 20 years, it has determined the development of the domestic food industry.
Over the years of its existence, the PRODEXPO exhibition has played an important role in stimulating the Russian food industry. Promoting high-quality foodstuffs to the domestic market, the PRODEXPO trade show contributes to implementing high-priority federal projects aimed at improving the quality of life of the Russian citizens.
source: www.prod-expo.ru/en/