Chili Chocolate French Toasts | Recipe
... for a luxury morning
Text:
Katharina Kuhlmann
Photography:
Roberta Dall Alba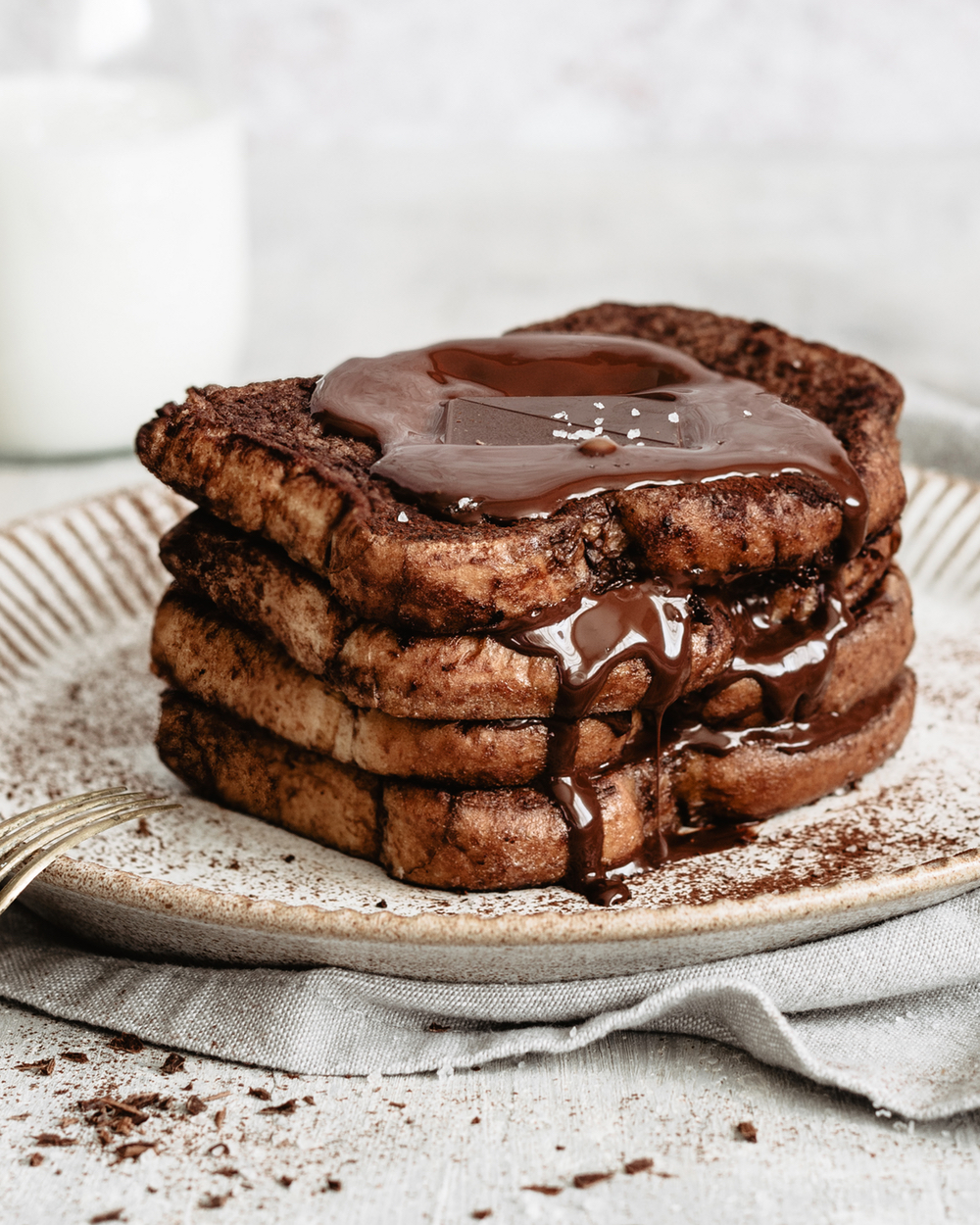 Breakfast is one of the most important rituals to start a good day for many people. But it could be even more better, if chocolate was included. Okay, maybe not every morning – the scales would raise alarm. But our yummy French Toasts with some pieces of superior dark chocolate would be a luxurious alternative for the weekend. If you like it spicy use VIVANIs Chili Chocolate. Otherwise all chocolate types are suitable, too.
For 4 French toasts (4 persons)
eggs (at room temperature)
thick bread slices (Texas style)
VIVANI Superior Dark Chili
Schwierigkeitsgrad
einfach
In a bowl, whisk together eggs, maple syrup, cocoa powder, a pinch of salt and almond milk.
Grate one piece of chocolate into the batter. Stir.
Heat a pan and grease with a bit of coconut oil.
Soak the bread slices into the batter then fry them for a couple of minutes each side.
When ready and still hot, place a piece of chili chocolate between each French toast and let it melt. Divide into 4 pieces.
As an alternative: serve one single French Toast with a melting piece of chocolate on top to each person.
Optional: sprinkle with some fleur de sel.
Thanks for this sinful breakfast idea to Roberta Dall Alba from the Italian food-blog Healthy Little Cravings. We also love her fantastic cinemagraphs – real eye candy!
Verwandte Artikel
The Chocolate Journal