Peru: The land
of precious cocoa
New VIVANI "Single Origin" series with fine cocoa from Peru
Text:
Alexander Kuhlmann
Photography:
EcoFinia GmbH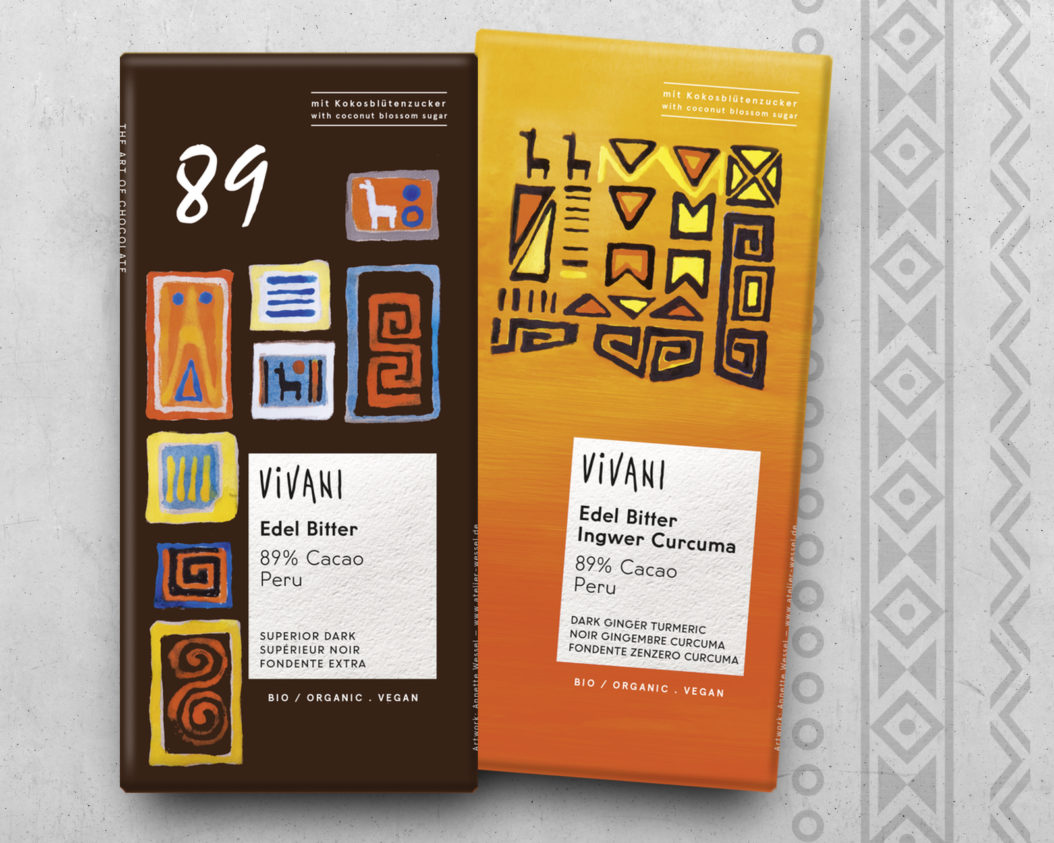 In addition to Ecuador, the Dominican Republic and Panama, Herford-based organic chocolate company EcoFinia is now adding another exciting cacao land to its VIVANI Single Origin series: Peru. The new range is being launched with two dark chocolate varieties that are both full of character: "Superior Dark 89% Cacao" and "Superior Dark Ginger Turmeric". The new bars will be available to buy from organic and wholefood shops from March.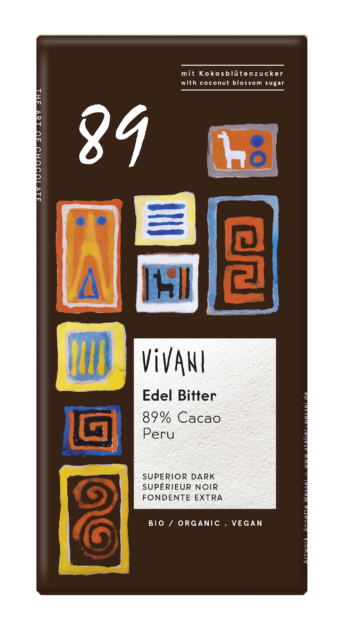 Superior Dark 89% Cacao Peru
89% characteristically fruity cocoa from the Peruvian Andes (thereunder finest flavour Criollo cocoa) makes this dark temptation a very classy delight. Sweetened with high-quality coconut blossom sugar.
Superior Dark Ginger Turmeric
Superior dark Peruvian chocolate refined with ground turmeric and deliciously tangy ginger pieces. A spicy bite, sweetened only with precious coconut blossom sugar.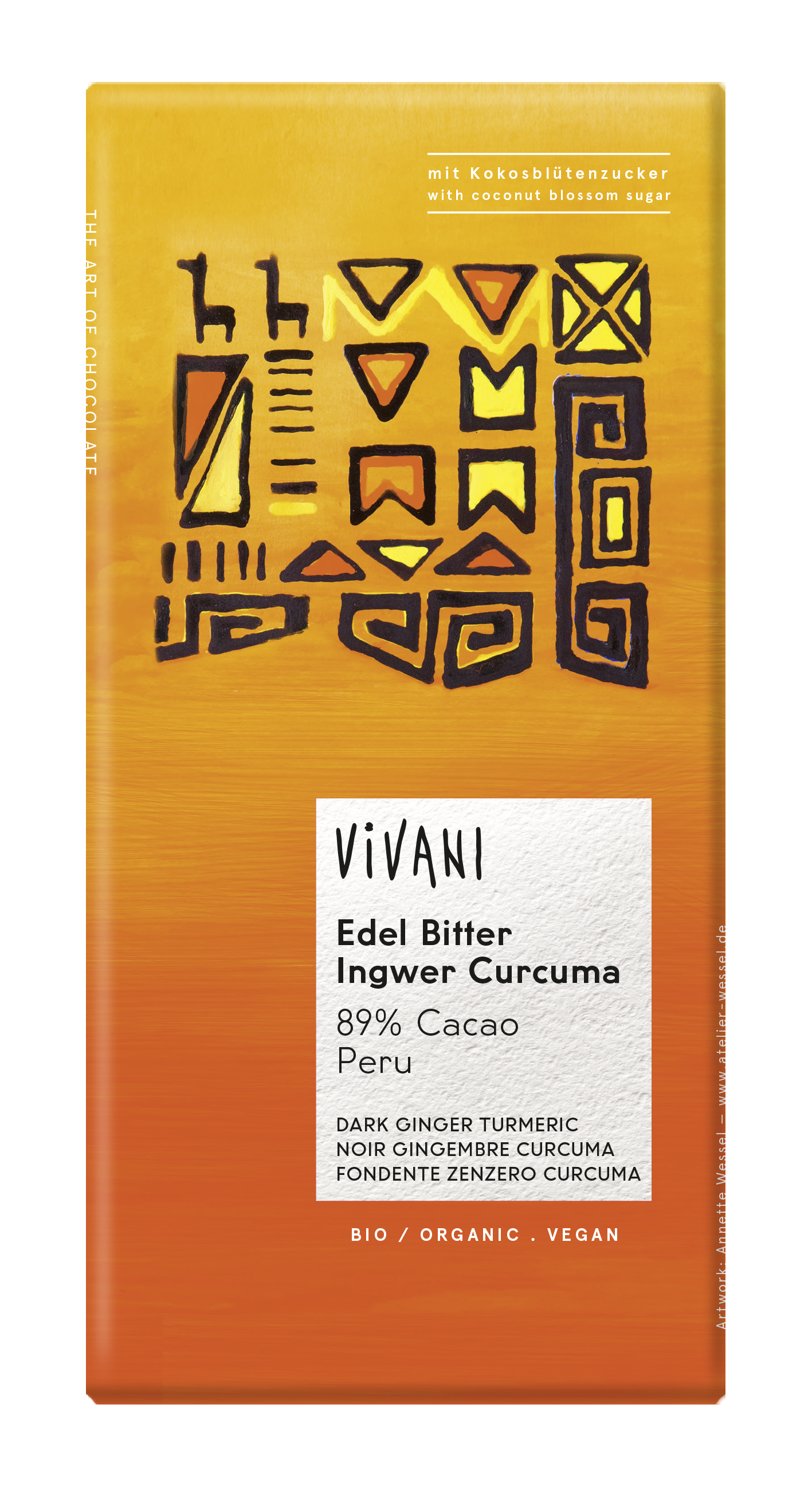 Alpacas, the Andes and the "Art of Chocolate"
The secrets behind Peruvian cocoa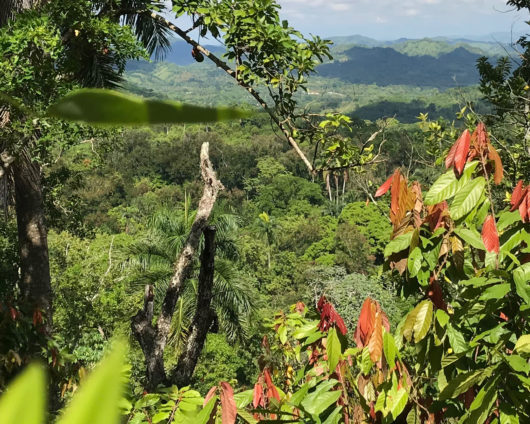 Peru has an ancient relationship with cacao. The South American country is regarded as one of the most important cacao-producing countries: it is home to 60% of the world-famous cacao varieties. It has been one of the largest cacao producers in South America since the 19th century. Over 70.000 metric tonnes of cacao are produced in Peru every year. Peru is also one of the countries in the world with the greatest biological diversity. The special character of the soil, the botanic abundance and the special climate in the valleys and on the slopes of the Andes all lend the different cacao varieties their own unique fruity and bitter taste, with exciting notes of aromatic nuts and dried fruit. Peru cacao has become famous across the world for these characteristic flavours and has attracted the attention of the finest chocolatiers in the world. In addition to Criollo "fine flavour cacao" – the official name for fine cocoa – the most important cacao varieties include Trinitario, Forastero and the "white cacao" Piura.