Dark & Creamy
61 % cocoa | vegan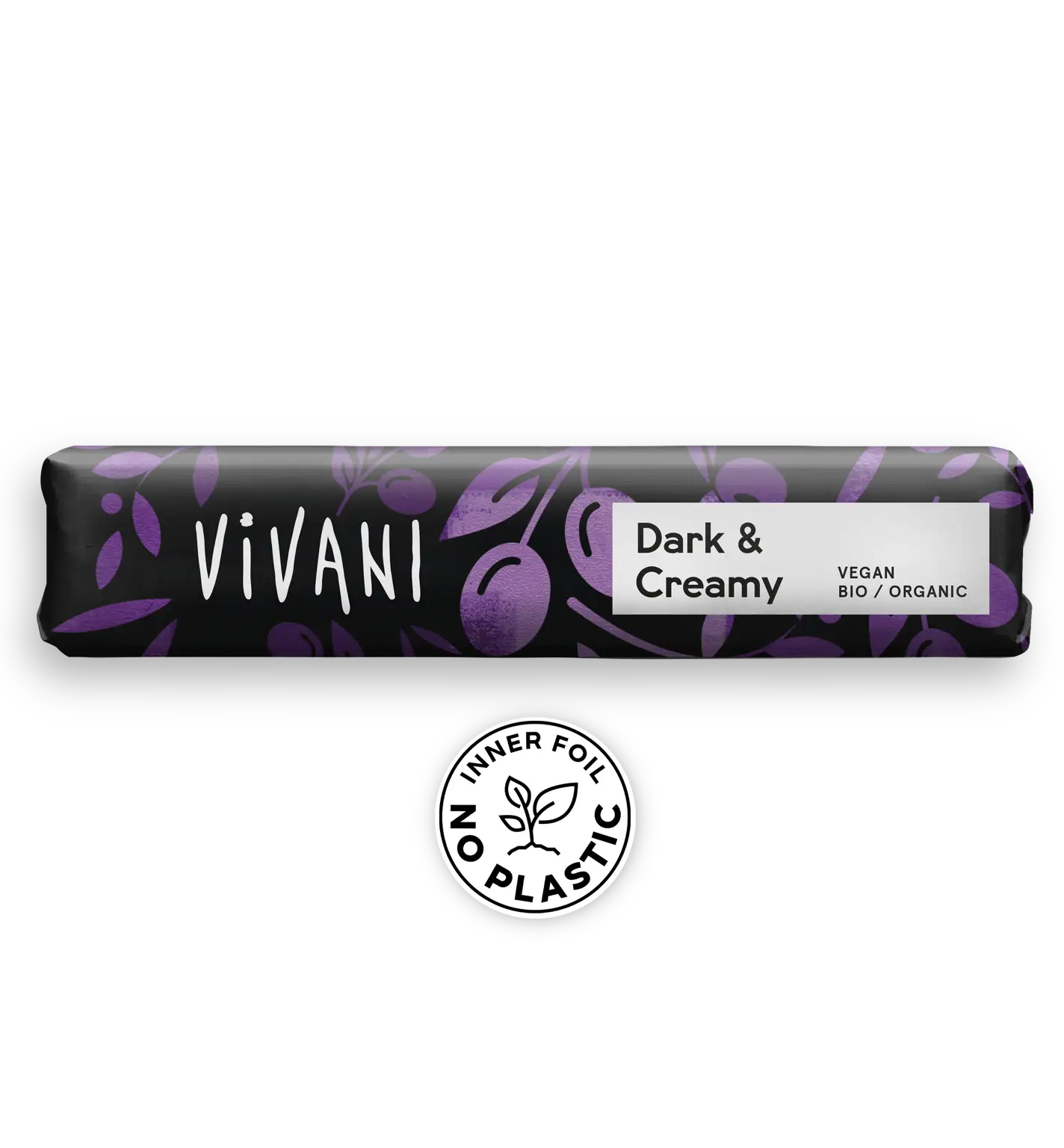 Dark & Creamy
61 % cocoa | vegan
A creamy and smooth snack for fans of dark chocolate. Made from Dominican cocoa and with an extremely creamy texture, thanks to a subtle addition of olive oil.
The Story behind…
Dark & Creamy
THE COMEBACK: The "Dark & Creamy" bar marks the return of a VIVANI product that was discontinued back in 2014, as part of a restructuring of the chocolate bar range.
And we would not be lying if we said that, at the time, the outcry for the former VIVANI "Dark & Cream" bar was bigger than for almost any other product that we have discontinued. We launched the first VIVANI chocolate bars in health-food stores back in 2006, and the "Dark & Cream" was among these trailblazers. It was the only dark chocolate bar among the four bars in the range, and it had its very own group of loyal fans. At first it sold well and was very popular. We cannot really say why, some eight years on, affection for the bar began to wane. It was only once it became clear that the bar was being discontinued that it became obvious how much it would be missed by some. We had to console many a person on the phone back then.
But now this period of abstinence is finally at an end and the bar is back – albeit with a slight recipe change, so that it is now suitable for vegans too. We hope all of its old fans enjoy rediscovering this chocolate bar!
Ingredient
cocoa mass*° 42 %, raw cane sugar*, cocoa butter*°, olive oil* 2 %.
Cocoa solids: 61%
May contain components of tree nuts, milk and gluten
*from organic agriculture
°Rainforest Alliance Certified
DE-ÖKO-013
Allergens
Nutrition Information Ø 100g